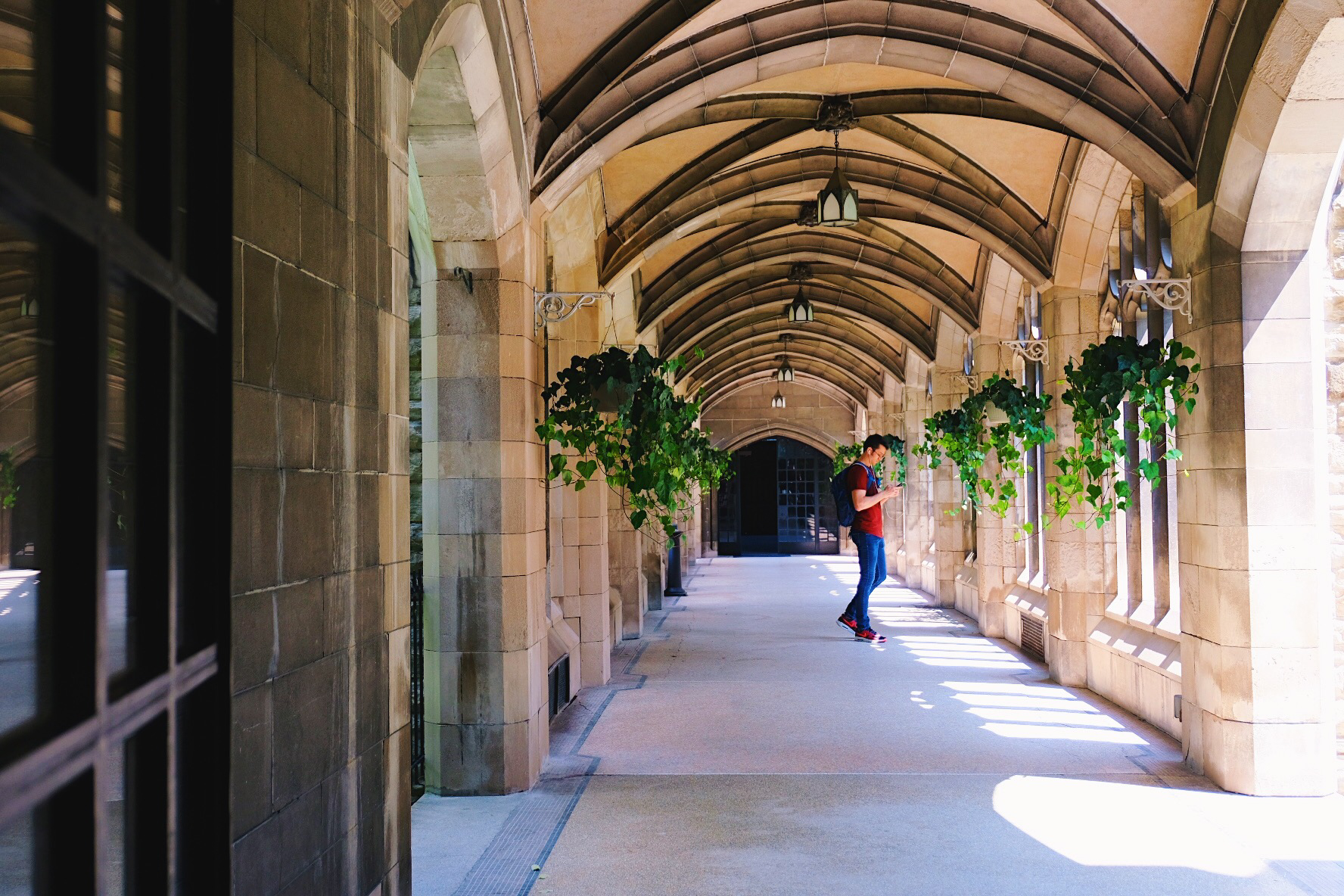 If you have completed courses at another accredited university, Canadian college, CEGEP or University of Toronto division, you may be able to apply to the Faculty of Arts & Science as a transfer student. This page provides an overview of admissions, transfer credits and program enrolment for transfer students. 
Note: If you have already completed an undergraduate degree at the University of Toronto or another post-secondary institution, visit our page for second-degree applicants. If you wish to take courses to qualify for a graduate program or other professional programs, you may want to consider applying as a non-degree applicant. 
Admission Requirements
Admission consideration for transfer students will be based on a combination of:
Academic record from your post-secondary studies
Your cumulative grade point average (CGPA) 
Your most recent annual grade point average  
Results in prerequisite courses
English proficiency, if required
Academic performance in matriculation/high school, where applicable
Admission decisions are typically based on your CGPA, including final results for the current academic year, including second term.  
In some cases, conditional admission may be granted prior to the completion of the academic year based on a strong and consistent academic record, including strong results in prerequisite courses. If you are currently enrolled in first year, you may be considered for conditional admission based on strong results from high school and results from first term.
Select from the list below to see the specific admissions requirements that apply to you:
Applying to the Faculty of Arts & Science
If you are transferring from another accredited university, U of T division, Canadian college or CEGEP, review the application steps for transfer students.
Please note that transfer students are not eligible to apply directly into the Computer Science admission category and, in most circumstances, are not eligible to apply directly into the Rotman Commerce admission category. Learn more on our how to apply page.  
Transfer Credit
A transfer credit may be granted when a course from another accredited institution is deemed equivalent to a course in the Faculty of Arts & Science. All Arts & Science students are required to complete 20.0 full course credits (FCE) to obtain their degree and up to 10.0 transfer credits can count toward those 20.0 FCEs.  
Applying for a transfer credit assessment is mandatory for most transfer students once you have received an offer of admission to the Faculty of Arts & Science, and if noted under the terms and conditions of your offer of admission. Exempt from this rule are internal transfer students from the University of Toronto Mississauga, University of Toronto Scarborough or the John H. Daniels Faculty of Architecture, Landscape and Design. Learn more about the transfer credit application. 
To find out how many transfer credits you may be eligible for and how you can use your transfer credits to complete your Arts & Science degree, select your previous studies from the list below:
If you are admitted to the Faculty of Arts & Science from a number of specific secondary school education systems, you may be eligible to receive transfer credits for courses and exams taken through your secondary school as long as you meet the minimum required score. More information can be found on our Secondary School Transfer Credit page.
Program Enrolment 
When you are admitted to the Faculty of Arts & Science, you are not automatically enrolled in a program of study. Successful transfer students are admitted into upper-year general studies in an Honours Bachelor of Arts (HBA) or an Honours Bachelor of Science (HBSc) based on the admission category selected on your application. How and when you can enrol in a program will depend on the outcome of your transfer credit assessment and the enrolment requirements and timelines of the program(s) you wish to pursue.
If you receive up to 3.5 transfer credits, you can enrol in a program at the end of your first Fall/Winter session in Arts & Science.
If you receive 4.0 or more transfer credits from your previous studies, you may be eligible to enrol in a program right away. Some programs are open for enrolment between March and mid-September, while others may only be open for enrolment in March and April. Some programs require an application, so you have to wait to find out if you are eligible for admission to the program. Even if you receive 4.0 or more transfer credits, you do not have to enrol in any programs until the end of your first Fall/Winter session in Arts & Science.
Learn more in the Arts & Science Program Toolkit. 
Frequently Asked Questions
If you have completed college or university studies, AP, CAPE, GCE, French Baccalaureate or IB examinations, you may be eligible for transfer credit(s) at the University of Toronto. Transfer credits are assessed after admission. You can find out more about expected Faculty of Arts & Science transfer credit equivalencies on our website.
You should submit your transcripts and any other required documents as early as possible. All required documents will be listed in your JOIN U of T portal. The deadline for submitting transcripts and English language test scores (if required) is February 1. Transcripts should be submitted electronically. You need to ask your institution to submit your updated electronic official final transcript(s) directly to transfer.artsci@utoronto.ca. Include your first and last name and your U of T student/applicant number when requesting your transcript(s). Visit the Future Students site for instructions on how to submit your documents electronically.
Students transferring from another U of T campus or faculty do not need to submit a transcript of their U of T studies.
The time it takes to assess transfer credits varies depending on a number of factors, such as whether or not the documentation in your file is complete, where your studies were completed and the time period during which your transfer credit request is received. A Canadian university assessment takes approximately four weeks and an international assessment can take up to 10 weeks.
Mid-May to mid-August is our peak assessment period, so we recommend starting your Transfer Credit Application as soon as you receive your offer of admission.