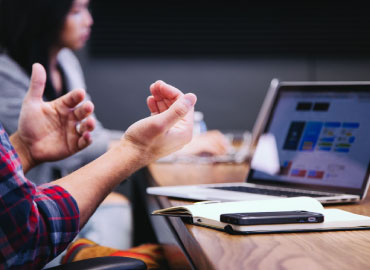 Our Job Shadowing programs connect Arts & Science students with successful alumni from similar academic programs — right where alumni are working.
As a host, you'll make a distinct and meaningful impact on students by interacting with them when they have questions about where their degree will take them and potential opportunities in their field.
You'll help students understand the broad application of an Arts & Science education and the varied, sometimes surprising, paths it can lead to.
"The highlight of this experience was actually seeing somebody working in the field of Ecology and Evolutionary Biology and doing amazing things. I have for months been afraid that no matter what I study, I am doomed to settle for an unfulfilling career. That is no longer the case. This job affirms my faith in my career path. Of course, there is much more research to do, as well as much more life to live, but I'm confident once again that the future is interesting."
 – Ecology and Evolutionary Biology student
Contact Us
If you have any questions, please contact alumni.artsci@utoronto.ca.