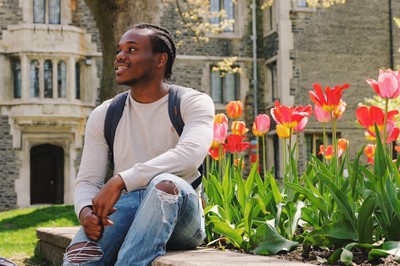 Jonathan Rose
3rd Year, African Studies and History
Undergrad highlight: International Course Module in Rwanda
When Jonathan arrived at U of T, he wanted to challenge himself. By taking advantage of the student support systems available to him, he quickly learned how to study well and use his time in a constructive manner. As a result, he had the opportunity to participate in an International Course Module in Rwanda and study life after genocide. "During my international experience, I realized that I want to be as inclusive as possible in everything that I do. Rwandans believe in togetherness and being one, while living in North America I find that our culture is more individualistic. I really saw the benefits of coming together as a community." Not only did this experience complement Jonathan's studies, he also had a chance to make real-world connections and experience new cultures.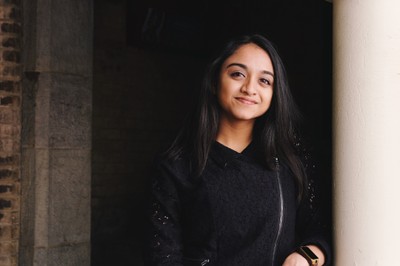 Evani Patel
3rd year, Global Health and Biology
Undergrad highlight: International Course Module in Greece
Evani chose U of T because she loved the idea of studying in a large city, surrounded by diverse groups of people and opportunity. Along the way, she has had many valuable experiences, including being part of a global health research course that took her and a few of her peers to Greece. "This experience not only showed me the challenges within that country, it also allowed me to compare and contrast the health care systems in both Greece and Canada," she explains, adding that there were many other benefits as well. Not only did she learn how to forge equitable partnerships and how to approach and involve a community and get community members involved in all stages of a research project, she also believes this opportunity taught her to be a more principled and holistic researcher. 
Michaela Fuchs
4th year, History and Political Science
Undergrad highlight: Work experience that helped shape her future
Michaela chose to study at U of T knowing that an academic experience in a world-class city would provide her with unlimited opportunity, as well as, a big change of pace from her small hometown. One of the highlights of Michaela's undergrad has been the work opportunities available through U of T. "Work study positions have not only helped me to develop skills applicable to the real world, I also gained a network foundation that has led to further career opportunities." 
Michaela feels more prepared to transition from university life to a career thanks to work-study positions that have taught her relevant and complementary skills.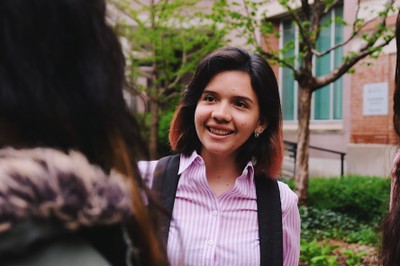 Karol Andrade Bohorquez
3rd year, Fundamental Genetics
Undergrad highlight: Lab work that broadened her research experience
Karol moved from Ecuador to begin her studies at U of T, and she credits the friendly and diverse Canadian culture for helping her adjust to life in Toronto. "Initially I was afraid to ask for help, but I realized that recognizing you need help makes you stronger. So during first year I received a lot of help from my college community, from my Registrar, from my professors and from my friends." 
Now Karol works closely with her professors in their research labs, becoming well-acquainted with a research-focused work environment. She says one of her coolest experiences was working with cutting-edge genetic technology that aims to one day cure many genetic diseases.