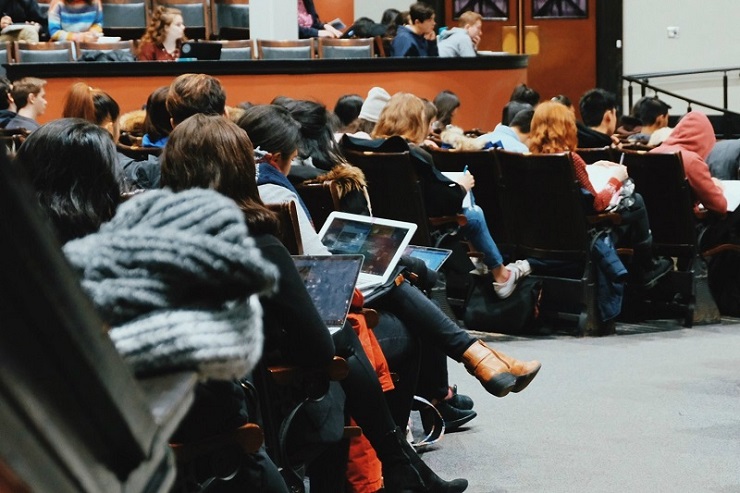 Explore Arts & Science Courses
If you have completed an undergraduate degree at the University of Toronto or another accredited university or college, you can apply to the Faculty of Arts & Science as a non-degree student.
Non-degree studies give you the opportunity to upgrade your university record to qualify for graduate or professional programs or explore a personal interest. The courses in which you enrol will not count towards a degree.
Note: If you are 65 years of age or older, you may be eligible to pursue non-degree studies at the Faculty of Arts & Science through the 65+ Program. If you are a current student at another university, you may be able to enrol in Arts & Science courses through the Visiting Students Program.
Admission Requirements
Admission consideration for non-degree students will be based on your:
Academic record from your post-secondary studies
Academic record from your secondary school studies
English proficiency, if required
How to Apply
The application process varies depending on where you completed your undergraduate degree.
If you completed your previous degree at:
University of Toronto Mississauga
University of Toronto Scarborough
Faculty of Applied Science & Engineering
Faculty of Music
Faculty of Kinesiology & Physical Education
John H. Daniels Faculty of Architecture, Landscape and Design
Contact your former Faculty or Divisional Registrar's Office to determine whether you are eligible to re-register or if you must re-apply using the OUAC Non-Degree Application. Please disclose your intentions to enrol in non-degree studies at the Faculty of Arts & Science.
Review important dates and deadlines for more information that will help you complete the required documentation.
Apply using the OUAC Non-Degree Application. The application will prompt you to select your expected date of enrolment (summer term or fall term).
Once you submit your application, you will be granted access to the JOIN U of T applicant portal, where you can submit supporting documents and check your application status.
Eligible Courses
If admitted to non-degree studies, you may enrol in one or more undergraduate courses in the Faculty of Arts & Science, depending on course prerequisites and available space (subject to certain exceptions). You can review course prerequisites for courses that interest you in the Academic Calendar. Enrolment controls and space availability can be found in Timetable Builder.
We cannot guarantee your enrolment in a particular course. Students interested in a particular course must contact the academic unit that offers the course for further advising on enrolment controls and course prerequisites. Non-degree students may not enrol in Rotman Commerce courses.
The academic unit can remove you from a course if you do not meet enrolment requirements. Please refer to Transfer Explorer and the Academic Calendar for guidance on whether courses from your previous studies may be used to satisfy course prerequisites. Note that these resources are intended for guidance purposes only. To determine whether you meet the course prerequisites for your desired course(s), you must contact the academic unit that offers the course and present them with past transcripts once you receive an offer of admission.
Transfer Credit for Non-Degree Students
Students admitted to non-degree studies are not eligible to be considered for transfer credit. If, after completing courses as a non-degree student, you subsequently apply and are admitted to the Faculty of Arts & Science as a second-degree student, all your courses and marks from your non-degree studies in Arts & Science will be retained and applied towards your academic record. The marks you received will contribute to your overall Grade Point Average calculations for your second degree.
Scholarships & Financial Aid
Students admitted to non-degree studies at the Faculty of Arts & Science are not considered for entrance awards and scholarships. However, as an Arts & Science non-degree student, you can access a variety of award and scholarship opportunities offered by the University of Toronto and its faculties and colleges based on academic excellence, financial need, community involvement, leadership and other qualities. Visit Award Explorer to learn more.
Students enrolled in full-time, non-degree studies may be eligible for government student financial aid assistance programs, such as the Ontario Student Assistance Program (OSAP), under certain circumstances. Please contact the University Registrar's Office for more information on eligibility requirements.