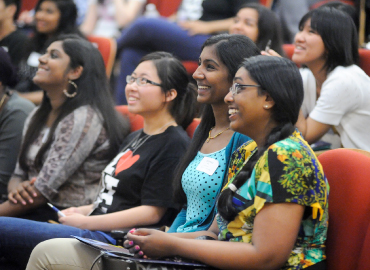 Have you obtained a Faculty of Arts & Science undergraduate degree in the past 15 years?
The Faculty of Arts & Science hosts receptions for newly admitted high school students from around the world. We are looking for enthusiastic alumni who will speak to their experiences of studying at U of T.
After a welcome and brief presentation by recruitment staff, alumni share their U of T experiences with students and their families in a moderated panel.
Contact Us
If you have any questions, please contact alumni.artsci@utoronto.ca.