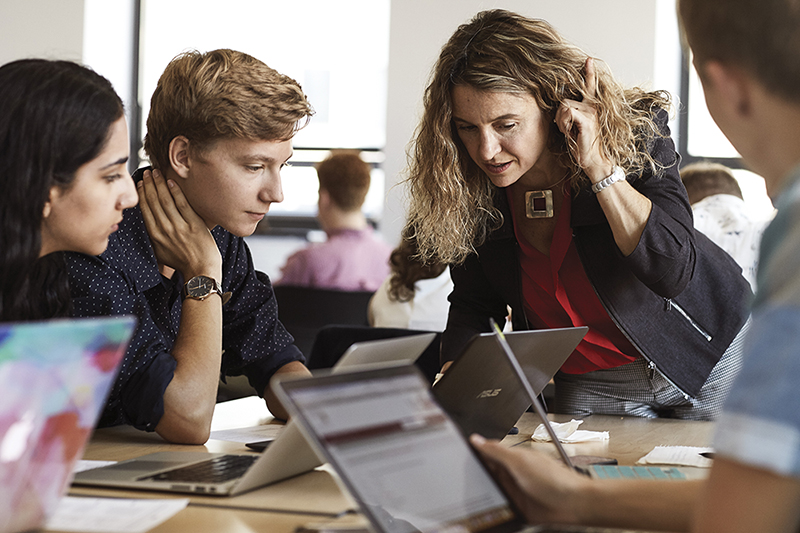 Arts & Science is here to support your teaching. Explore the links below to learn about the many supports and resources available to you. 
We also recommend you familiarize yourself with the undergraduate teaching policies outlined in the Arts & Science Academic Handbook and other resources below:
Support for Academic Units & Instructors
Pedagogical Innovation and Experimentation (PIE) Fund
This funding mechanism supports innovative undergraduate teaching and learning in academic units. Funds are allocated directly to each unit to support unit-level priorities that enhance undergraduate education. 
Pedagogical Research Grant
The Pedagogical Research Grant provides funds to support instructor-led projects that focus on inquiry or research into teaching, pedagogical approaches or student learning; and/or dissemination of pedagogical research findings.
Academic Retreats
On/off-campus retreats that provide an academic unit with dedicated time for collective discussion and/or planning. The retreat may focus on: UTQAP processes, curriculum planning, faculty development, pedagogical exploration, and/or short/long-term planning exercises.
Crowdmark
Crowdmark is an online collaborative grading and analytics platform that can provide efficiency in exam administration, grading, data recording and analysis and data visualizations of student performance.
English Language Learning (ELL)
ELL supports students whose first language is not English (multi-lingual students), as well as native speakers seeking to improve their English language ability.
Experiential Learning Initiatives
Experiential learning is a successful and well-proven teaching practice that allows students to create more deliberate and explicit connections between their educational experiences in and outside the classroom. 
Teaching Awards
The Teaching & Learning Office provides support for a range of teaching awards and manages the award processes for the A&S Outstanding Teaching Award and Superior Teaching Award.
Writing-Integrated Teaching (WIT)
WIT supports embedded, discipline-specific writing initiatives within academic units. 
Support for Graduate Students
Milestones and Pathways
Milestones and Pathways is a Faculty of Arts & Science initiative supported by the School of Graduate Studies Innovation Fund. The initiative aims to support graduate students as they progress through their studies and prepare for their careers.
Institutional Resources