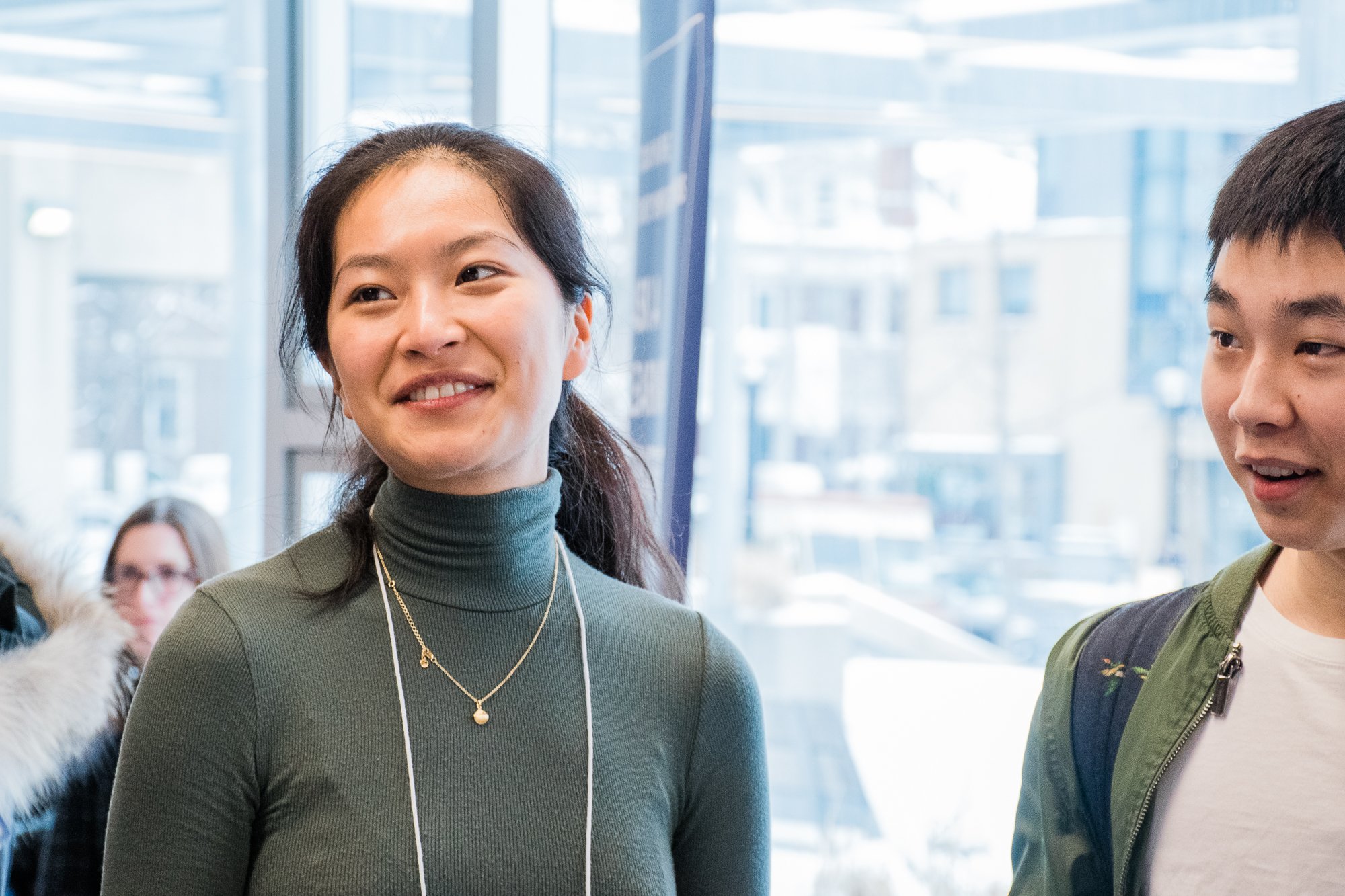 When you give to the Faculty of Arts & Science, you are supporting the next generation of leaders and advancing outstanding research and teaching excellence. 
From giving online to enrolling in a corporate matching program or arranging a bequest, there are many ways to make a gift. With your support, we are creating scholarships that give promising students opportunities to develop leadership skills. And we are helping solve the huge challenges facing society today — from the climate crisis to attacks on democracy and truth and so much more. 
Join us in driving change.
Give Online
Contribute to one or several of Arts & Science's priority funds. Set up a one-time or monthly donation.
Mail in your donation
Please make cheques payable to the University of Toronto and send to: 
Donations Management 
J. Robert S. Prichard Alumni House 
21 King's College Circle 
Toronto, ON M5S 3J3 
Please indicate which Arts & Science fund you are directing your donation towards in the memo line.
Gifts of Stocks and Securities
Invest in outstanding scholarship and transformative research by donating your appreciated stocks and securities. 
Download the appropriate form and instructions: 
Please mention Arts & Science in the gift designation section.
Gift Planning
What will your legacy be? Meet with our team to discuss how to establish your legacy through bequests, gifts of stocks and securities, registered retirement fund designations and other strategic charitable donations.
Corporate Matching Gifts
Maximize your impact. Find out if your employer is participating in one of our matching programs and learn more about how to enrol.
Faculty and Staff Gifts
Faculty and staff are the backbone of the U of T community. Learn more about setting up a payroll deduction to support Arts & Science.
Personalize Your Impact
Learn about how you may support and engage with the people and programs at Arts & Science.