When you are a first-year student in the Faculty of Arts & Science, you open the door to many amazing academic opportunities. Large-scale lectures offer a dynamic experience and can be supported with tutorials or labs. Smaller, more intimate courses can help you build relationships with professors and peers early on in your academic career.
Explore all of your academic opportunities. Your college registrar's office is here to help if you have any questions!
First-Year Foundations Seminars
First-Year Foundations Seminars enable students to engage in discussions and develop strong written, oral and teamwork skills. Small classes help students build relationships with professors early in their academic career. First-Year Foundations Seminars are not required for, but may count towards, your Program of Study. Check with your college registrar for details.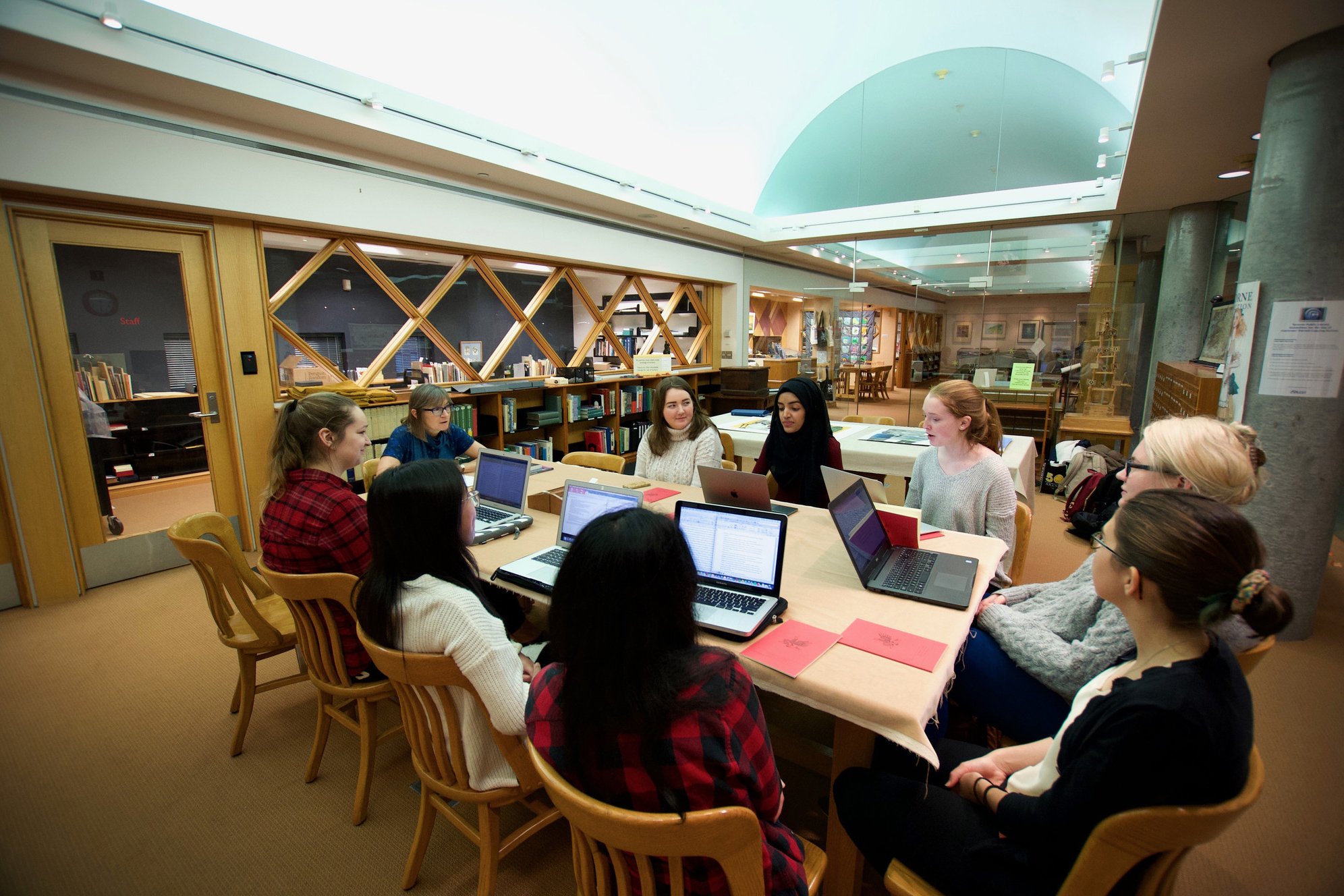 First-Year Foundations Ones Programs
First-Year Foundations Ones Programs combine one or more small-group, theme-based courses with co-curricular events (e.g. guest lectures) and experiential learning opportunities. Students learn critical thinking, speaking and writing skills, while also developing relationships with classmates and instructors. All seven colleges and the Munk School of Global Affairs and Public Policy offer Ones programs.
First-Year Learning Communities (FLCs)
First-Year Learning Communities (FLCs or "flicks") are groups of 25 students registered in the same courses and labs who meet bi-weekly for academic, developmental and social activities. Facilitated by senior students, with the guidance of faculty and staff advisors, FLCs provide students with the skills and resources to be successful, while helping them form friendships and maintain a healthy life balance.