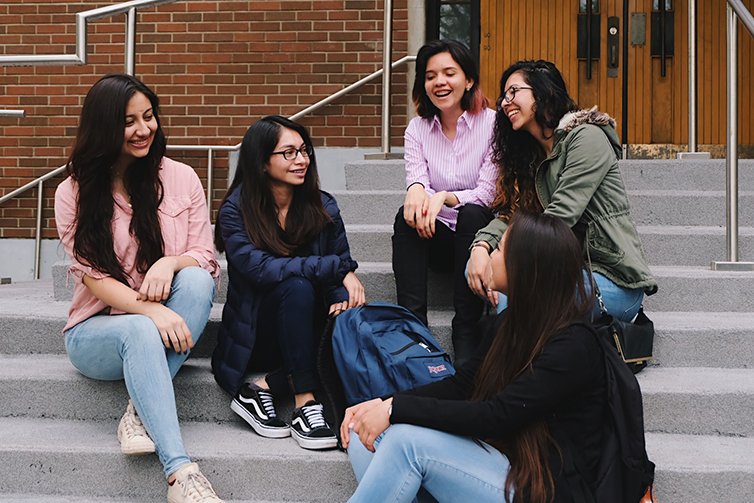 The college system dates back to the University's earliest days and is at the heart of the Arts & Science experience. Whether you live in residence or commute to campus, you will be a member of a college — a close-knit community with support services and social events to make university an exceptional time.
Discover which colleges are the right fit for you.
Co-Curriculars & Student Governance
Each of the seven colleges on the St. George campus is a unique community of scholars and students within the Faculty of Arts & Science. Each college has its own culture and all provide core student services, including academic and financial counselling, accommodation, orientation, scholarships and bursaries and social gatherings. Many students find that their college is one of the most important factors in their university experience.
The colleges house a number of academic programs. No matter which college you belong to, you will have access to all courses and programs offered in the Faculty of Arts & Science. You don't have to be a member of a particular college to access college-sponsored programs. College affiliation does not restrict academic choice.
When you apply to the Faculty of Arts & Science, you will be asked to select your college membership preferences. They are all good choices. In ordering your choices you may wish to consider location, residence type and space, size of membership, architecture, religious affiliation, family tradition, choices made by your friends or any other factors that appeal to you. 
College Websites