You are a vital part of our success!
As University of Toronto Arts & Science alumni, you are part of a thriving, global community of outstanding graduates in the humanities, sciences and social sciences. We have more than 260,000 alumni living in more than 190 countries. Every day and in every sector — arts and culture, education, health, industry, business, innovation, scientific research, government, non-profit and more — our alumni are making a far-reaching and positive difference in their communities and around the world.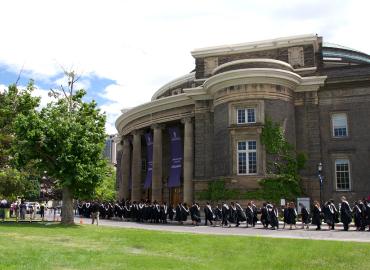 Share your experience
Inspire, motivate and encourage A&S current students and recent grads by sharing your lived experiences and career advice. Get involved and find a range of programs aimed at connecting alumni with fellow classmates, faculty and staff. Support students in their transition, whether into university life or into rewarding post-university careers.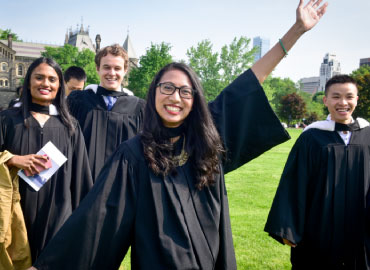 Stay connected
Update your contact information to continue receiving Faculty of Arts & Science e-newsletters, event invites as well as U of T Magazine. Stay in touch by joining our LinkedIn and/or Facebook pages.
News & Stories
Amazing things happen here every day — review the most recent alumni news & stories. We're always looking for compelling stories from our Arts & Science alumni, tell us what you're up to!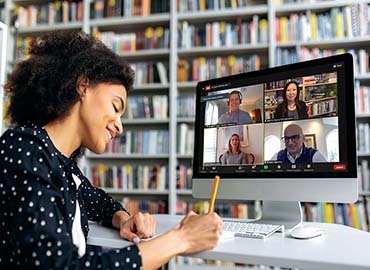 Backpack to Briefcase (b2B)
The b2B program hosts events for alumni to meet and help students make the transition from university to a successful career beyond U of T. Learn more about Backpack to Briefcase.
Next Steps Conference
This online conference helps students and new graduates build their professional networks, explore a variety of careers and prepare for life after graduation. Learn more about the Next Steps Conference. 
Events
Please visit the Virtual Hub for U of T Alumni page to stay connected virtually with the University of Toronto.
Please visit the events page for a list of all upcoming events.
Congratulations to you, our newest alumni!
You have worked so hard to earn your degree — and during a pandemic, no less! — and we're thrilled to welcome you into our alumni family. 
Today, you are one of more than 5,400 joining U of T's remarkable and global alumni network, including 4,896 undergraduates and more than 550 graduate students . Your new family is ready to support you, guide you and mentor you.  
This group features a Canadian Governor General, Nobel Peace Prize recipients, renowned filmmakers — including David Cronenberg, Atom Egoyan, Norman Jewison, Shelley Saywell, Dawn Wilkinson, Betty Xie — and Juno Award winners Sophie Milman and the Strumbellas's Dave Ritter. And don't forget our literary luminaries Margaret Atwood, Joy Fielding, Stephen Leacock, Rohinton Mistry, Farley Mowat, Michael. Ondaatje, Souvankham Thammavongsa and Ian Williams. 
We know you'll do great things, whether you're heading off to fight the climate crisis, work in the tech industry, write the next great Canadian novel or take a different path altogether.
Stay in touch with Arts & Science and leverage your alumni benefits and connections — they'll take you far.  Welcome!
Contact the Alumni Relations Office
If you require a U of T transcript, course description or verification of a degree, please visit the Transcript Centre's website. If you have any questions, the Alumni Relations Office would be happy to help!