You are a vital part of our success!
As University of Toronto Arts & Science alumni, you are part of a thriving, global community of outstanding graduates in the humanities, sciences and social sciences. We have more than 260,000 alumni living in more than 190 countries. Every day and in every sector — arts and culture, education, health, industry, business, innovation, scientific research, government, non-profit and more — our alumni are making a far-reaching and positive difference in their communities and around the world.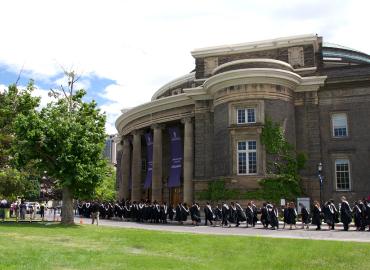 Share your experience
Inspire, motivate and encourage A&S current students and recent grads by sharing your lived experiences and career advice. Get involved and find a range of programs aimed at connecting alumni with fellow classmates, faculty and staff. Support students in their transition, whether into university life or into rewarding post-university careers.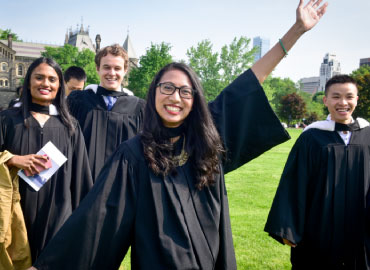 Stay connected
Update your contact information to continue receiving Faculty of Arts & Science e-newsletters, event invites as well as U of T Magazine. Stay in touch by joining our LinkedIn and/or Facebook pages.
News & Stories
Amazing things happen here every day — review the most recent alumni news & stories. We're always looking for compelling stories from our Arts & Science alumni, tell us what you're up to!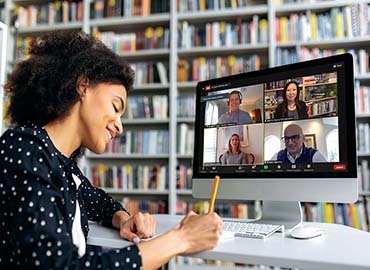 Backpack to Briefcase (b2B)
The b2B program hosts events for alumni to meet and help students make the transition from university to a successful career beyond U of T. Learn more about Backpack to Briefcase.
Next Steps Conference
This online conference helps students and new graduates build their professional networks, explore a variety of careers and prepare for life after graduation. Learn more about the Next Steps Conference.
Events
Please visit the Virtual Hub for U of T Alumni page to stay connected virtually with the University of Toronto.
Please visit the events page for a list of all upcoming events.
Contact the Alumni Relations Office
If you require a U of T transcript, course description or verification of a degree, please visit the Transcript Centre's website. If you have any questions, the Alumni Relations Office would be happy to help!