You can submit your applications through the Ontario Universities' Application Centre (OUAC). Please follow the steps below in order to submit your application. Please note this information is for postsecondary transfer applicants only. 
Check Application Deadlines
Check our website for application deadlines. Applications are viewed on an ongoing basis and some admission categories may fill up quickly. We encourage you to apply early. Be sure to check the important dates and deadlines for applying to our programs.
Do your research 
When applying to the Faculty of Arts & Science, you will not apply to a program of study but rather to a general area of study, known as an admission category. Choose one of our six admission categories. Review admission requirements for your admission category and the University's English Language Requirements. 
Applicants who have completed any postsecondary studies will not be considered for direct entry into the Computer Science program. 
Applicants who have completed any postsecondary studies (with the exception of CEGEP Year 2 or 3 applicants) will not be considered for the Rotman Commerce program.  
Plan for your transfer credits
If you are an internal transfer from U of T Mississauga, U of T Scarborough or the John H. Daniels Faculty of Architecture, Landscape and Design, you are not required to submit a transfer credit application. If you are applying from any other undergraduate division at U of T, you are required to submit a transfer credit application. 
For all other post-secondary transfer students (university, college or CEGEP), a transfer credit application is mandatory. You may be eligible to receive transfer credits for courses in which your final grade is 60% or higher (provided that the passing mark in these courses is 50%). Your transfer credit application cannot be assessed until you pay the $30.00 application fee. 
For planning purposes, check Transfer Explorer to see what courses have been previously assessed for transfer credit by the Faculty of Arts & Science or visit the Transfer Students page on this website. Note that Transfer Explorer is intended for reference only and your transfer credit assessment results may differ from what you see on Transfer Explorer. 
To prepare for your transfer credit application, start gathering detailed course outlines/syllabi (view an example) for all of your course(s). These are needed for an accurate assessment of your course(s). If you are transferring from CEGEP or a college in Ontario, you are not required to submit course outlines/syllabi (although it's beneficial to have them readily available). 
Learn more about the college communities 
When you apply to the Faculty of Arts & Science, you will be asked to select your college membership preferences.  Be sure to do your research to discover which college is the right fit for you as you will be asked to select your preferences at the time of application. Every Arts & Science student, whether they live in residence or not, is a member of a college. Your college choice is a personal preference, and they are all good choices.  
Determine your OUAC Application Type
To apply to the Faculty of Arts & Science, you will need to apply through the Ontario Universities Application Centre (OUAC). There are two types of applications you can choose from:  
105 application: if you are currently NOT attending an Ontario high school and want to apply to multiple universities in Ontario.     
University of Toronto International Application: if you currently reside outside of Canada, are not currently studying (and have not previously studied) in Canada, AND are not applying to any other Ontario university. 
You can review the full criteria for these applications on the OUAC website to ensure you are using the right application.  
Complete your OUAC Application
Create your OUAC account in order to apply. On this application, you will be asked to select the admission category you'd like to apply to and your top three college preferences. This step will only take you 10-15 minutes to complete because it is simply a biographical application. There is no document submission at this point.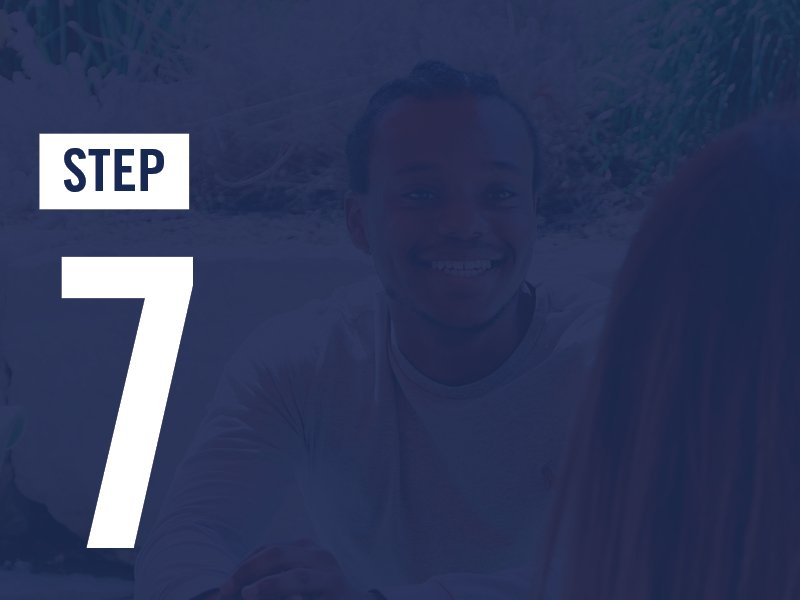 Enable Join U of T Portal
After submitting your application through the OUAC, you will be required to enable your JOINid and log in to the Join U of T applicant website. Instructions will be emailed to you approximately a week after we receive your OUAC application.   
On the Join U of T portal, you can track the status of your application, submit your transcripts and other required documents, and get access to the residence application.  
Complete supplemental applications 
You may be required to complete supplemental applications. If you selected Trinity College or Victoria College as your first choice college preference,  you will have a supplemental application to complete in order to be considered for membership to their college.    
Submit all required documents listed in your Join U of T portal
You must complete your application by submitting all the required documents listed on your Join U of T portal by the posted deadline for your application to be assessed for admission. We encourage you to submit your transcripts and any other required documents as early as possible, as programs are filled on an ongoing basis.    
Transcripts and other documents must be submitted electronically. Admissions staff are currently working remotely and will not have regular access to documents sent by mail or courier. Visit the Future Students site for instructions about how to submit your documents electronically. 
Students transferring from another U of T campus or faculty do not need to submit a transcript of their U of T studies.