Receiving the J. Stefan Dupré Memorial Scholarship in Canadian Politics provided some much-needed funding to two Arts & Science students, but it was about much more than that.
For Heon Lee and Gautier Boyrie, now alumni, the scholarship also reaffirmed their passion for government.
"I received scholarships in the past that were based on academic performance, and I've always been grateful, but to get an award for something that's very visceral to my identity encouraged me to stay in politics," Lee says.
The scholarship is awarded annually to students based on excellence in academic achievement. The prize is named after legendary professor Stefan Dupré, whose wife Anne Willson Dupré initiated the endowed scholarship after his death in 2012.
John Laskin, a former Justice on the Ontario Court of Appeal and one of Dupré's former students, recalls the profound impact Dupré made on countless classes over the course of his career.
"Steve was a brilliant teacher and an extraordinary communicator who cared deeply about his students. He made his subject come alive in a way few teachers could," remembers Laskin.
"No question from the class, however silly or off-topic, went unanswered. His enthusiasm was infectious."
Lee and Boyrie, who received the scholarship in 2021, heartily reflect Dupré's legacy, values and zest for political studies.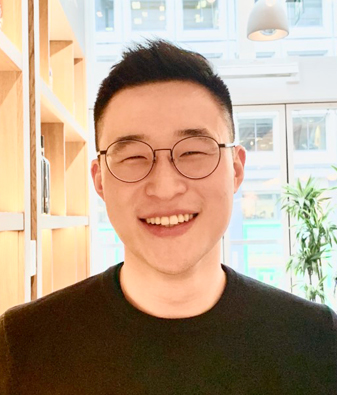 Lee, who graduated with a political science degree in 2021 as a member of St. Michael's College, recounts the great challenge of coming from South Korea to Canada as a child.
"Even after I got my citizenship, I didn't feel very Canadian or that I had a meaningful connection to this country."
Lee found his calling participating in the democratic process, volunteering with his local member of parliament.
"It wasn't until I got to be part of something bigger, in this case politics, that I was able to connect with my Canadian identity and that's shaped everything about my life since."
The experience inspired Lee to study political science at U of T and this scholarship has renewed his sense of belonging along with his passion for civic duty.
Lee hopes to use the scholarship money for a potential study in law, and the alum knows he will pursue academic research and give back to the school that gave him so much.
"I am very thankful for all the support I received throughout my undergraduate, and my interactions with Professor David Pond as a mentor in the Department of Political Science. I am inspired to contribute to U of T, and I can see why many alumni want to donate."
Gautier graduated with a political science degree in 2021 as a member of University College, and fed his desire for everything politics by getting active inside and outside the classroom.
He served as president of the Hart House Debating Club, winning the North American Debating Championships in 2020. He also co-edited the European Studies Undergraduate Students' Association journal and completed a senior thesis on secularism in Québec.
"Seeing my interest in politics recognized through this scholarship is rewarding," says Gautier.
Gautier admits achieving academic excellence at U of T is challenging work, but it's manageable if you embrace all the learning and community resources offered to students.
"A big school like U of T can be an intimidating place but getting involved with clubs and meeting with your professors makes it seem smaller, and you will open yourself up to plentiful opportunities."
In life after U of T, Gautier is helping government agencies and the private sector build a case for potential policies to drive economic stimulation and technological innovation as a member of the Economics and Policy Team at PricewaterhouseCoopers.
"Politics is all around us; it's inescapable. And a small policy decision can have major implications for millions of people. It's one of the most tangible avenues that I can use to affect positive change in society.
"It's gratifying that I get to apply my knowledge of general policy framework that I learned at university from faculty including Professor Andrew McDougall, and to see the direct results in government decisions is very exciting."
These scholarship recipients exhibit a fervour for politics that Dupré instilled in so many of his pupils through the years.
As Laskin recalls, Dupré was the only professor to fill a lecture hall on a Friday at 4 p.m.
"I expect most teachers would feel happy to get a handful of students at that hour on that day. For Steve, there was a waiting list to get into the course."
Categories