Thanks to your support, the future is bright
Message from Dean Melanie Woodin
I am pleased to present you with highlights from the Faculty of Arts & Science over the last year that illustrate the resounding impact of donor support — from exciting developments in the field of artificial intelligence, to the establishment of new scholarships to support our students. As we look ahead to the future, I am excited to begin putting the academic plan into action, to leverage the breadth of the Faculty of Arts & Science and to achieve our goals together. I am so grateful for the generosity of donors like you, who make extraordinary things possible. Thank you for your support.
The Pillars of the Academic Plan
Pushing the Boundaries of our Research Excellence
Enhancing Academic Programming and the Student Experience
Indigenous Research, Teaching, and Learning
Equity, Diversity, and Inclusion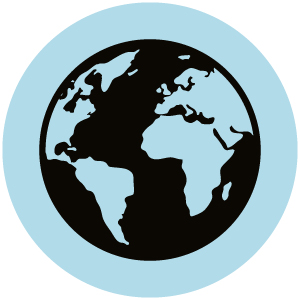 Building Partnerships with our Local and Global Communities
A&S Operations
Our Individual Impact, Our Collective Impact
2019-2020 Highlights
With the establishment of the Clark Chair in Advanced Materials, Ed Clark continues to show great generosity as well keen foresight into the Canadian economic landscape. The new chair position will further strengthen collaboration between Vector and the University of Toronto and enable world-class research that holds the potential for significant economic and societal impact.
– Garth Gibson, president and CEO of the Vector Institute for Artificial Intelligence
Donor support allows the University of Toronto to reach new levels of excellence and innovation. A generous $2.5 million pledge from Edmund Clark — which U of T will match for a total of $5 million — will establish the new cross-appointed Clark Chair in Advanced Materials. This collaboration between the Faculty of Arts & Science, the Faculty of Applied Science & Engineering and the Vector Institute for Artificial Intelligence will build on U of T's leading role at the forefront of interdisciplinary research and innovation in Canada and on the global stage.
"I'm really grateful. These awards show that if you work hard and try to make a change in the community, people will appreciate it and help you move forward."
– Lana El Sanyoura, student award recipient and U of T Class of 2020 graduate
The Faculty of Arts & Science's exceptional students are at the heart of our mission. Financial aid made possible through generous donor support allows students to focus on their studies and achieve their goals. Lana El Sanyoura, who graduated from U of T last June with an honours bachelor of science, received several awards in recognition of her academic achievement and leadership, including the John H. Moss Scholarship and the Platterz Prize in Computer Science. She recently began graduate studies at U of T to study machine learning and computational social science — an area she says combines her "motivation for social good, passion for AI research and drive for creating technology that can better the lives of those using it."
"The uniqueness of the BMO Lab is that it is grounded in theatre, with a focus on human minds and bodies expressing ideas and emotions in realtime and space."
– David Rokeby, BMO Lab's inaugural director
BMO Financial Group has pledged $5 million — its largest-ever gift to a single Canadian institution — to explore the potential of artificial intelligence and other revolutionary technologies. Based at the Faculty of Arts & Science, the BMO Lab for Creative Research in the Arts, Performance, Emerging Technologies and AI will harness the latest technological developments to create new forms of human expression. Through multidisciplinary performances and innovative teaching, the BMO Lab will engage the public in critical conversations about the changing role of technology in our lives while empowering students to use technology to address the social and ethical implications of AI and other emerging technologies.
Thanks to our generous donors, several new scholarships were created last year, including:
Together, we raised more than $25,363,024
in 2019-2020* to support academic programming, research and students in Arts & Science.
* Figures capture new commitments made during the period of May 1, 2019 - April 30, 2020
For more information, please contact:
Lanie Treen
Associate Director, Stewardship  
Office of Advancement, Faculty of Arts & Science  
416-978-3482  |  lanie.treen@utoronto.ca