When it's safe to do so again, earth sciences grad students will have the support they need to pursue their geological studies far beyond the classroom, thanks to a 70-year-old stamp collection started by a young boy.
Department of Earth Sciences Professor Emeritus Henry Halls recently sold part of his lifelong stamp collection to establish the Henry C. Halls Graduate Field Trip Fund, which will support stimulating geological field trips for graduate students, inside Canada and beyond.
The sale included about 300 stamps, roughly half his collection, and earned about $200,000 in total. Individual stamps went from $200 all the way up to $10,000. The sale included pre-Canadian stamps of Nova Scotia, New Brunswick, Vancouver Island, British Columbia and the Colony of Canada (comprising Ontario and Quebec).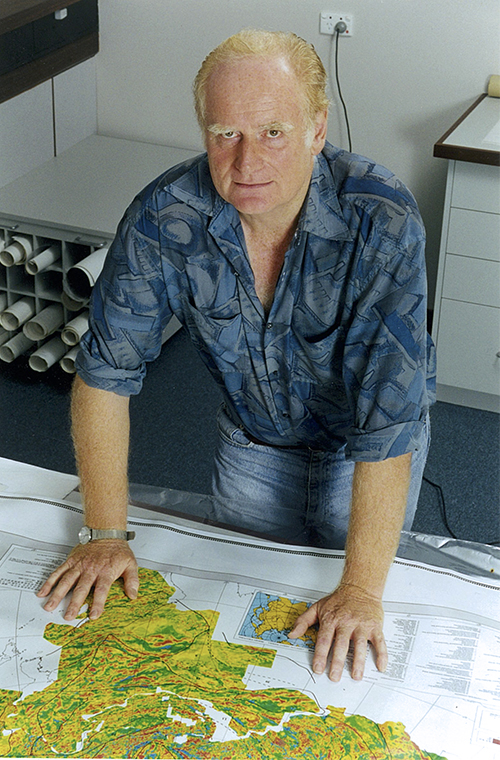 "On behalf of the entire department and U of T, our most sincere thanks to you, Henry, for this exceptional gift in support of the academic experience of our earth science students," says Russ Pysklywec, chair of the Department of Earth Sciences. "Your generosity and vision in establishing the endowment will significantly enrich the graduate studies for generations of students here, now and into the future." 
Stamps and geology have always shared an unlikely relationship for Halls.
"I was  about eight when I started collecting stamps; I soon realized that trying to identify where stamps came from gradually led to a worldwide knowledge of countries, their location and history, and I became familiar with many of the exotic ruins and landscapes that were often depicted on pictorial issues," says Halls, who earned his PhD from U of T's Department of Geology in 1970 after receiving his bachelor of science in geology and his master of science in geophysics from the University of Sheffield and the University of Durham.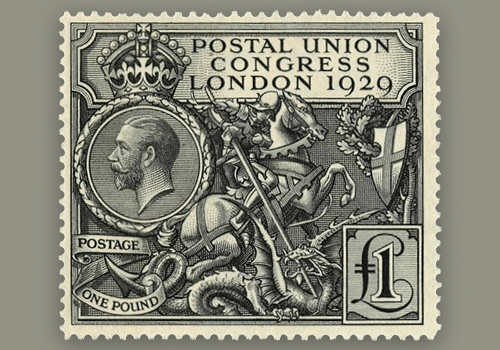 Halls became a professor at U of T's Mississauga campus (UTM) in 1970, living in the Artist's Cottage for many years. He has produced about 100 journal publications based on his research, which was conducted at U of T's Paleomagnetism Laboratory.
His geology career has taken him around the world, with field work throughout Canada, India, Australia, Southern Africa, South America, China and Scandinavia. In 1985, he organized the first International Dyke Conference at UTM, which brought together more than 100 scientists from 20 countries. Conferences have since been held about every five years around the world.
"Over 40 years of teaching geology and geophysics, I came to appreciate how important field work as a learning experience was, which in turn led students to appreciate other aspects such as nature, culture and history," he says. "Often trips to remote areas would allow once-in-a-lifetime experiences of visiting exotic landscapes, classical archeological ruins and memorable encounters with wildlife."
Halls is not alone in recognizing the value in getting out of the classroom. These trips enable students to learn about an area's geology first-hand while providing a much-needed social aspect, says Liz Phillips, a PhD candidate in earth sciences. Phillips has stayed in cabins with fellow students during rustic excursions to Killarney and Muskoka, and helped plan trips as chair of the Association of Graduate Earth Sciences Students social committee.
"I think having these field trips really makes our department unique and having a fund dedicated to supporting them is really important because it enables us to be more versatile about where we can go and what we can do, and to be as inclusive as possible," says Phillips, who earned her master of science from U of T in 2017.
"You get experience in the field, which is really important in geology and earth sciences. These trips are a big part of undergrad programs, but are relatively rare at the graduate level. Since earth sciences has people from diverse backgrounds, including geography, chemistry and environmental science, many people haven't been on these types of geological field trips before."
Field trips also help build a sense of community across the department.
"It's a really great way for students to get to know each other. Especially if you're in diverse research areas, trips help you connect with students you may not be interacting with on a day-to-day basis. The trips are a great opportunity to do that; they strengthen the community."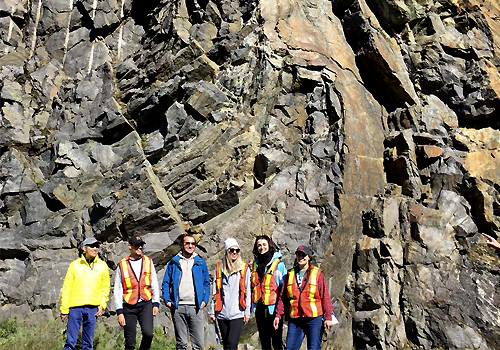 Halls' passion for stamp collecting continued throughout his career, even intensifying in the last 20 years. Selling part of it provided an opportunity to give back to U of T, Halls says.
"On retirement, I began to think seriously about how my stamp collection could be used to help finance geological field trips, particularly at the graduate level where funding for field work is low to negligible," Halls says. "My hope is that students will gain the excitement, knowledge, experiences and memories of the sort I have treasured over my own life of adventure.
"I've always wanted to give something to the department, because the department has been my livelihood for the past 50 years. What I chose will help graduate students learn more about the geology of the world."
Interested in establishing your own scholarship? Contact Richard DeLisle, Senior Development Officer, at r.delisle@utoronto.ca or 416-978-2720.
Categories