Work well with others. Allow your career plans to evolve — and know that even the "bad" jobs will help you grow.
This is just some of the advice Arts & Science students and recent grads can expect to hear at this year's Next Steps Conference, January 25 to 27. The online event features a range of speakers, career exploration panels, personal and professional development seminars and networking opportunities — all aimed at helping A&S students launch their careers.
"For your first job, join an organization where you have as many opportunities to learn and be exposed to as many aspects of the business as possible," says Peng Leong, who will be participating in the Next Steps Success isn't a Straight Line panel.
Leong earned his bachelor of science as a member of Trinity College and PhD in biochemistry from U of T, and his master of business administration from the University of California, Berkeley. He has worked in the pharmaceutical industry for more than 20 years, specializing in research, business development, strategy and finance, helping develop innovative drugs to treat severe human diseases.
His career — like most — started with his first post-university job. A U of T degree is a great starting point, he says, because it can open doors to an exciting career path.
"Don't be afraid to try things. Even if it turns out to be the wrong decision, you will learn something and it will lead to something better," he says.
And the real key to success? Work well with others.
"Most careers require interaction with people and teamwork. Important qualities are collaboration, accountability, trustworthiness and empathy," he says.
Hyacinth Khin, a senior strategic advisor at the Ontario Treasury Board Secretariat who earned her honours bachelor of arts in political science and English from U of T as a member of Victoria College agrees. She'll participate in the Next Steps Public Policy panel.  
"I realized early on how important developing and maintaining relationships is when progressing down one's career path. I am also coming to the realization that career goalposts, as well as one's perception of their desirability and attainability, shift as one gains more experience," says Khin, who also earned a post-baccalaureate certificate in public administration and leadership from Ryerson University and a master's degree in public policy, administration & law from York University.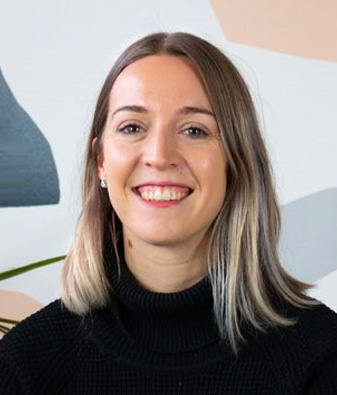 She offers a range of advice to recent grads depending on their goals. Looking for a full-time entry-level job in your field? Consistently apply for jobs and cultivate your network, she says — plus, be prepared with your elevator pitch and conduct thorough research on the company or field you're pursuing. Want to go beyond an entry-level position at your company? Explore the  educational and professional requirements for the target roles and, even more importantly, seek information interviews with senior staff and executives in the organization.
Madeleine Clark, a registered naturopathic doctor and co-owner of Crafted Balance Naturopathic Clinic, a women-focused health clinic in Toronto, says it's up to individuals to determine what success means to them. Some pursue careers they're passionate about, while others seek flexible careers that allow them to pursue passions separate from work. Some are comfortable with riskier entrepreneurship opportunities, while others prefer financial stability. Clark will be participating in the Next Steps Medical Health Care panel.
"My advice to students and recent alumni starting out in their careers is to not be married to the idea of how your career might exactly look," says Clark, who earned her honours bachelor of science at U of T with a focus in biology and global health as a member of Victoria College. She then earned her doctor of naturopathy from the Canadian College of Naturopathic Medicine. "Try new things, expect the unexpected and be open to opportunities and projects that at first glance might not be something you want to end up in."
And know that even the "bad" jobs will help you grow.
"Even a job you don't love is an opportunity to learn," she says. "I opened a business the day before the COVID-19 pandemic closed the province — having to pivot virtually and throw the entire marketing plan out the window was definitely not what we expected. I also didn't expect how much I would love owning a business and thrive in the self-directed nature of it."
Pivoting throughout his career was also a welcome surprise for Tapfuma Musewe, a managing director at private equity firm Raygan Mills, which invests in companies that provide essential goods and services to Africa's growing consumer segment. He'll be participating in the Next Steps Entrepreneurship panel.
"Where I am today is not where I thought I would be early in my career, but at the same time, where I am makes perfect sense and brings me a sense of fulfillment that I probably would have missed if I took a more predictable path," says Musewe, who earned his global executive master of business administration and bachelor of science biology from U of T as a member of Innis College, where he is currently a mentor in its Black Alumni Mentorship Program, as well as a master's degree in theology from Akrofi-Christaller Institute.
Preparing for the long journey ahead by anticipating these unexpected turns will help students and recent grads succeed, he says. He suggests setting goals in all domains, professional and personal, but know your goals are going to evolve.
"Your success will be largely dependent on your ability to navigate uncertainty; get comfortable with it and seek to future proof yourself with skills that will provide you with some stability," he says. "Maybe most importantly, be involved in your community and build strong relationships. These relationships will prove to be invaluable resources in your life."
Also remember success is subjective, says Chizoba Imoka, an education reform strategist and independent education consultant who earned her PhD in education policy and leadership from U of T.
"Define what success means for you beyond your career. Keep your eyes on that vision of success but stay open to the multiple pathways toward reaching your success destination," says Imoka, who will be participating in the Next Steps Young Alumni panel.
"While having a sense of what you want to do beyond graduation is extremely helpful, stay open because life happens! Don't worry about having all the answers or having your ideal career path figured out from the onset," she adds.
Categories