Now is a great time to take risks. Don't be afraid to make mistakes — even a lot of mistakes. And atypical careers? They're actually typical.
Students and recent grads heard this advice and much more from seasoned professionals who were once in their shoes — considering their options after earning their University of Toronto degree — at this year's Next Steps Conference.
The three-day online event featured dozens of A&S alumni panelists with a wide range of experiences, from multiple degrees to early work experience, from straight lines to meandering career paths. They all had one thing in common: a willingness to share their advice and perspectives with the more than 800 A&S students and new grads who registered for the conference.
In the Entrepreneurship and Innovation panel, speakers revealed a range of factors that drove them to create their own career paths.
For example, Priya Kalia earned her honours bachelor of science in molecular genetics and molecular biology as a member of Trinity College, after which she initially pursued a PhD and research career. A chance entry in a competition for women to speak about their research and other related activities eventually led her to a career in communications, and ultimately to running her own global consultancy, SciTribe Ltd.
Tapfuma Musewe, who earned his global executive master of business administration and honours bachelor of science in biology from U of T as a member of Innis College, recalls falling in love with working with youth in South Africa but realizing a switch to the private sector would enable him to have a much greater impact.
Taking risks and getting out of your comfort zone is key to success, they say — and Ashraf Dimitri agrees.
"I think confidence really comes from just doing it and not caring if you fail or succeed or look foolish or make mistakes. That's going to happen no matter what you do," says Dimitri, co-founder and chief technology officer of Cranium Ventures. He earned his bachelor of science in computer science from U of T in 1985 as a member of Victoria College.
"In our case, we just went out and started looking for opportunities to sell the software we developed. Did it go smoothly? No. Did we make mistakes? Many, many, many mistakes, but we also learned a lot, and each mistake we made increased our confidence a little bit more because we survived."
For others, their education journey wasn't over after their first degree. One panel, Is Grad School Right for You, revealed surprising career changes and the often stressful decisions that brought alumni back to the classroom.
Law school wasn't in Marco Falco's original plan, for example. After earning his honours bachelor of arts with high distinction (specialist in English and major in Italian literature) in 1999 as a member of St. Michael's College and his master's degree in English in 2000 from U of T, Falco had his sights on a PhD in English from a prestigious U.S. university — but he didn't get in.
"I suddenly had a major shift. I had a bit of an epiphany and decided to put in a last-minute application to law school at U of T," says Falco, now a partner focusing on appellate litigation and applications for judicial review at Torkin Manes LLP, where he's also co-chair of the firm's Diversity and Inclusion Committee.
While he may have spent the first few months of law school wondering why he was studying "supply and demand curves as applied to the law of contract" instead of English poet Geoffrey Chaucer, he now knows all three of his U of T degrees have helped make him the lawyer he is today.
"Most of what I do involves reading, writing and speaking — the three skill sets I spent a lot of time honing at the Department of English and the Faculty of Law," says Falco. "For those of you pursuing a degree in the humanities, do not despair; I can promise you that my courses in medieval literature, for example, had a direct impact on how I think about and structure my legal arguments today."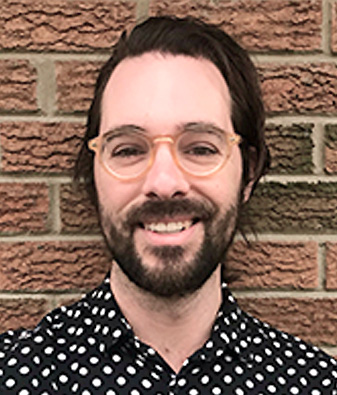 Kyle Turner made a career shift in 2020 from working in science labs to his current position as a faculty liaison at U of T's Centre for Teaching Support & Innovation. He says that while it may not be possible to know for sure if grad school — or any career option, for that matter — is right for you, he offered advice to help students and recent alumni get closer to the answer.
"Networking, networking, networking," says Turner, who earned his honours bachelor of science with a major in ecology & evolutionary biology and minors in botany and sociology as a member of University College, and his master of science in ecology and evolutionary biology, both at U of T.
"We often hear about networking in terms of trying to get a job, but when I was still working in a lab and trying to figure out what I wanted to do, I just flipped the switch and decided to start learning more about education-related roles. I tapped into everyone I knew. I reached out to people who were in K–12 education, and I talked to people who lectured at the university. I genuinely wanted to understand: what does their job look like? What kind of skills are useful here? What kind of gaps are there? Where will more skills be needed?"
Panel advice didn't stop at just getting the job, either. Transition Effectively into the Workplace – A Panel for Young Alumni focused on helping grads make that first leap, with advice such as being one's authentic self, taking a deep interest in the work that the organization's doing — and always taking it seriously.
"Even if it's a casual environment, you have to respect the fact that it's a work environment," says Rebecca Friedman, development manager at Shopify, who earned her master of science in applied computing from U of T in 2013. "Try to read the signs and take cues from other people about how they're feeling about your professional behaviour. In tech especially, it's really hard to find that balance between casual and professional."
Categories