From newly discovered half-billion-year-old sea creatures to Toronto's punk rock scene in the 80s, many of the stories from the Faculty of Arts & Science in 2021 were told through captivating photographs. Here are 11 of them, showcasing the achievements and experiences of students, faculty and other members of the community.
A new species is discovered in the half-billion-year-old Burgess Shale
Titanokorys is one of the largest sea creatures to emerge from the Cambrian explosion of species more than 500 million years ago. It was discovered by U of T-ROM paleontologists working at the Burgess Shale fossil bed in British Columbia. 
A moth larva crawls through the Amazon jungle in Columbia
While conducting entomological fieldwork in the Amazon basin in Colombia, Department of Ecology & Evolutionary Biology (EEB) PhD student Maria Tocora and PhD student G. Fiorentino encountered a colourful Saturniidae moth larvae.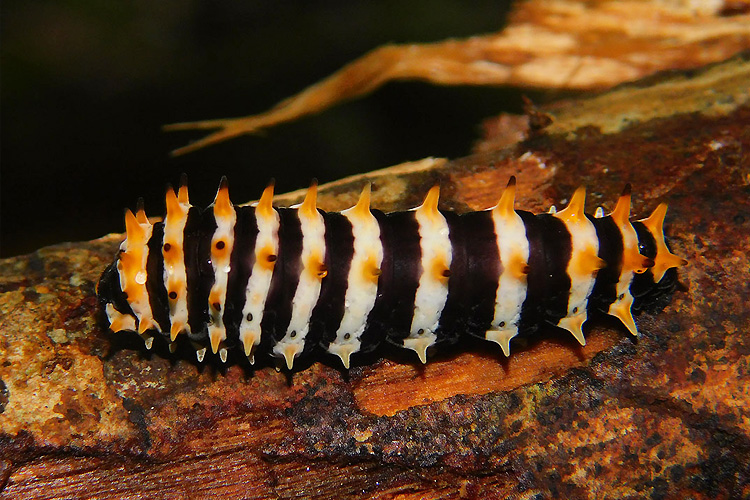 A bird's-eye view of the Experimental Lakes Area research facility in northwestern Ontario
A drone's-eye view of enclosures at the Experimental Lakes Area (ELA) freshwater research facility in northwestern Ontario. The enclosures are being used to study the effects of microplastics on the freshwater food web. (Scroll to third image in series.)
Researchers' urban wildlife cameras capture a coyote
Among the tools used by Arts & Science researchers to study wild animals living in Toronto are some 40 cameras set up in parks, ravines and forests throughout the city. The camera "traps" are triggered by motion sensors and capture, day or night, images of urban animals like this coyote. The cameras are a collaboration between Marie Josée-Fortin and Péter Molnár, both EEB faculty.
A rare blooming of a Queen Victoria agave
A rare burst of springtime colour took place in May 2021 in U of T's greenhouses high atop the Earth Sciences Centre on the St. George campus. For a brief, few days, blossoms covered the four-metre-high flower spike of the normally flowerless Queen Victoria agave plant.
Sarah Dowling's 'Entering Sappho' explores Greek poetry and a forgotten place
Centre for Comparative Literature assistant professor Sarah Dowling poses beside a sign outside what was once the northern Washington state town Sappho. Visiting the sign has become a pilgrimage for those who identify as queer and it served as inspiration for Dowling's book of poetry.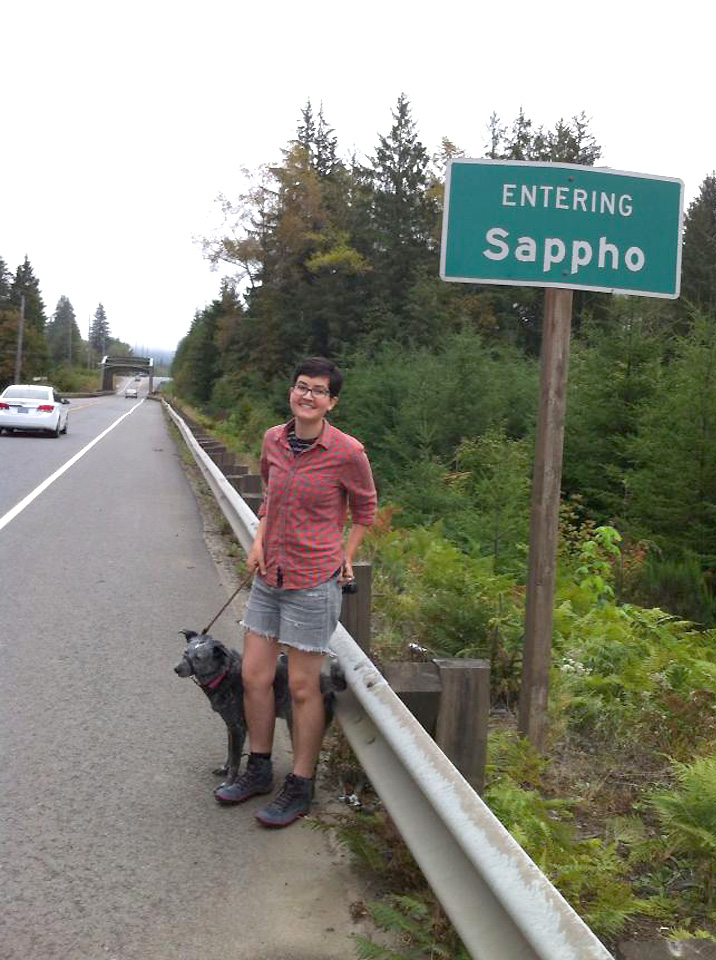 Evolutionary biologists reveal how lizards breathe underwater
In 2021, EEB evolutionary biologists published research describing how semi-aquatic Anolis lizards breathe underwater with the aid of a bubble clinging to their snouts. The trait likely evolved because the ability to stay submerged longer increases the lizards' chances of eluding predators.
Fossils of extinct apes shed light on how humans evolved
Analysis of ear bones of two extinct apes that lived in Europe around 10 million years ago — including Rudapithecus pictured here — is adding support to the theory that early ancestors of living apes and humans evolved there before migrating to Africa between 9 and 7 million years ago. Professor David Begun in the Department of Anthropology was among the researchers who announced this finding earlier this year. 
Professor Emeritus puts stamp on Earth Sciences with field trip fund
Arts & Science professor emeritus Henry Halls helped Department of Earth Sciences students experience a research trip, thanks to a fund created through the sale of his 70-year-old stamp collection. While not part of the sale, Halls' collection includes his prized Postal Union Congress London 1929 stamp. 
Alumnus helps document Toronto's punk rock scene
Faculty of Arts & Science alumnus Simon Harvey — seen bottom-left in the mid-1980s — documented Toronto's 1980s hardcore punk scene in his award-winning book, Tomorrow is Too Late.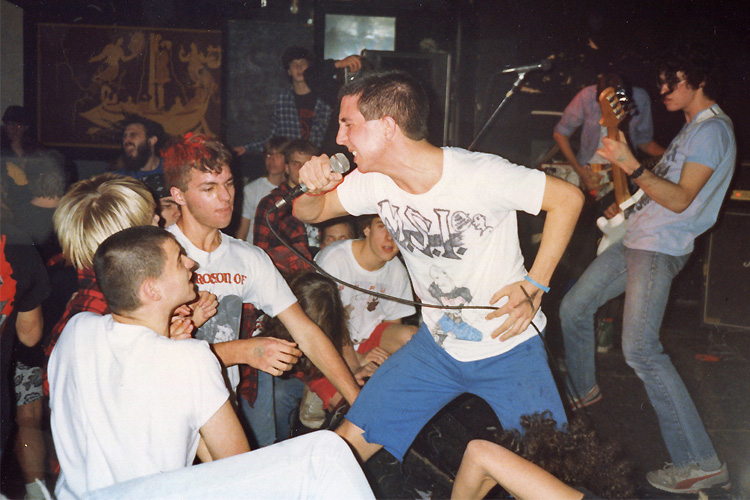 New book maps transformation of Icelandic North American culture over past 150 years
Department of History associate professor, L.K. Bertram brings to life the history of immigration of one-quarter of Iceland's population to North America in her book The Viking Immigrants: Icelandic North Americans. The circa 1900s photograph, courtesy of The New Iceland Heritage Museum, is of Gimli, Manitoba, where many Icelandic immigrants settled.
Categories