Browse through some recent additions to the A&S bookshelf. From a powerfully personal poetry collection to the story of a global Jewish girls' education movement, these books will inform, educate and inspire you.
---
Women as Foreign Policy Leaders: National Security and Gender Politics in Superpower America
Are women in positions of political power given the public recognition or scholarly attention they deserve? Sylvia Bashevkin, professor in the Department of Political Science, didn't think so. She conducted a comparative study of four American women in high-level politics, including Madeline Albright and Condoleezza Rice. In her book, she explores how these women shaped U.S. foreign policy and, in the process, debunks common assumptions about what it means to be a woman in power.
Indigenous Women's Writing and the Cultural Study of Law
What's the relationship between law and literature? This book explores the ways Indigenous women's storytelling in the post-civil rights era has grappled with issues of justice such as land dispossession and family court decisions. Cheryl Suzack, associate professor in the Department of English, engages in close readings of major texts by Leslie Marmon Silko, Winona LaDuke and other iconic feminist Indigenous writers to set their creative storytelling against the legal issues that continue to affect Indigenous peoples and communities.
Holy Wild
A PhD candidate in the Women & Gender Studies Institute, Gwen Benaway has forged an accomplished career as a poet, essayist and advocate. Her poetry collection Holy Wild was awarded the 2019 Governor General's Literary Award in Poetry, one of the most prestigious literary prizes in Canada. The poems in this collection explore the intersection of Indigenous and transgender identities through autobiographical narratives. The award committee had high praise for Holy Wild, calling it a "burning, honest manifesto." Benaway has since written another poetry collection, day/break, which will be published in April 2020.
Familial Properties: Gender, State, and Society in Early Modern Vietnam, 1463–1778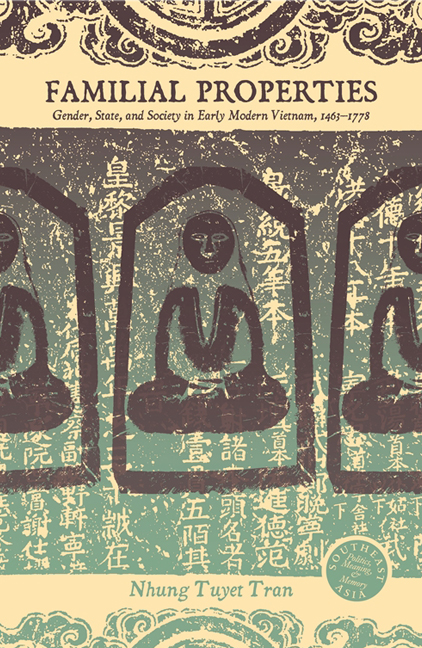 Nhung Tuyet Tran, associate professor in the Department of History, has written the first full-length history of Vietnamese gender relations before the 18th century colonial period. While laws and morality codes limited women's participation in social life, women stepped into public roles when men were called away for military service. Despite a restrictive conception of genders within the Confucian ethos of the times, women took on leadership roles in their communities, subverted gender norms and created new models of society and culture during a time of geopolitical and economic upheaval.
Crow Winter
A book about a young Indigenous woman returning home after the death of her father, Crow Winter is alumna Karen McBride's first novel. Though it stems from McBride's experience with loss, she maintains that the novel is not an autobiography, but rather a work of fiction and mythmaking. A 2018 graduate of the MA in English in the Field of Creative Writing in the Faculty of Arts & Science, McBride is an Algonquin Anishnaabe writer from the Timiskaming First Nation in Quebec. Richard Greene, professor of English and director of the creative writing program, calls Crow Winter "superbly irreverent."
Sarah Schenirer and the Bais Yaakov Movement: A Revolution in the Name of Tradition
In the early 20th century, the Bais Yaakov movement advocated for the idea that girls should receive a rigorous, formal education in Jewish orthodoxy — something previously only permitted for boys. Today, there are hundreds of Bais Yaakov schools around the world. Naomi Seidman, a Chancellor Jackman Professor of the Arts in the Department of Religion and the Centre for Diaspora and Transnational Studies, aims to bring the stories of the Bais Yaakov movement to life with this detailed history of the movement's founder and ideals.
---
We're celebrating International Women's Day on March 8 by highlighting the groundbreaking contributions and unique stories of A&S women. All week, we'll shine a spotlight on the vibrant women of our community. 
Categories