To celebrate Pride Month, we are recognizing the achievements and experiences of the A&S LGBTQ2S+ community and — as allies and community members alike — we are working to build on a more welcoming, inclusive and representative community. 
---
In 1985, after seeing a performance of The Normal Heart — a play by Larry Kramer set during the emergence of the HIV/AIDS crisis — the photographer Robert Giard (1939-2002) began a series of portraits of gay and lesbian authors and writers. 
"Living close to New York City, we felt the impact of AIDS early and hard," says Jonathan Silin. Giard's life partner, Silin is a writer, educational consultant and a fellow at the Faculty of Arts & Science's Mark S. Bonham Centre for Sexual Diversity Studies. 
"Our friends, former partners, an entire generation of gay people was fast disappearing," says Silin. "I became an AIDS advocate and educator. Bob took up his camera. 
"Always an avid reader, Bob wanted to document the writers who had been part of the first flowering of LGBTQ2S+ literature in the 1970s and early 80s. Eventually he sought out older writers as well. Working on his own, without external funding, he photographed well over 500 people before his own untimely death in 2002." 
The resulting collection — Particular Voices: Portraits of Gay and Lesbian Writers — included photographs of well-known figures such as playwright Edward Albee, beat poet Allen Ginsberg, and poet and feminist Adrienne Rich, as well as young or emerging writers.
In 2014, 53 of the portraits — including many Canadian writers — were donated to the University of Toronto Art Centre and the Bonham Centre. 
"I believe it's especially important that the Canadian authors included in Giard's archive now have a home in Canada and in a university that celebrates Canadian literature," said Scott Rayter, who at the time of the donation was associate director of the Bonham Centre.
"Bob's intention from the beginning was inclusive," says Silin. "He wanted to show the diversity within the LGBTQ2S+ world across genders, race, ethnicity, age. He also wanted to capture the range of gay writing — fiction and poetry, journalism and scholarship — and the less well known as well as the more celebrated and easily recognized.
"Bob had a keen sense of time. He lived and worked with daily reminders of our mortality." Silin added that Giard's words best summarize his hopes for the project:
"It is my wish that tomorrow, when a viewer looks into the eyes of the subjects of these pictures, he or she will say in a spirit of wonder, 'These people were here; like me, they lived and breathed.' So too will the portraits and the words which accompany them respond, 'We were here; we exist. This is how we were.'"
You can read more about the Giard Collection on the Bonham Centre website and view more of Giard's portraits at the UTAC Collections Online.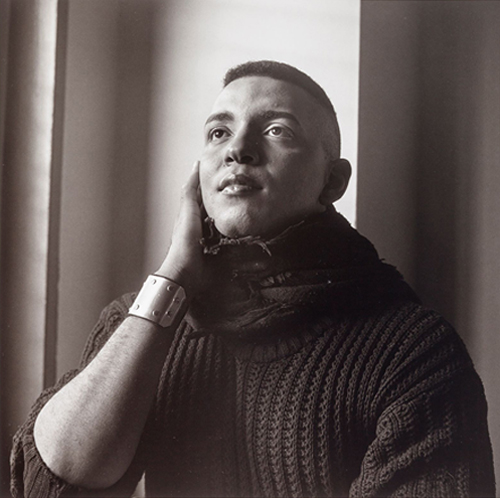 Categories