Growing up as a sports fan in Edmonton in the 1980s, Jay Pratt was captivated by the Edmonton Oilers teen phenom, Wayne Gretzky – a player so unlike previous hockey superstars that fans and sportswriters didn't know how to describe his unique style.
"It wasn't that he was the best skater on the team," says Pratt, "or the best shooter, or the most physically gifted guy. It's that he could see more of the ice, he knew where his teammates were, he thought further ahead, he was always one play ahead of everyone else.
"In scientific terms, what they were talking about was Gretzky's visual cognitive process and how much better it was than other people's. And so, watching him got me thinking about the differences that allowed him to perceive things in a way that others do not."
Pratt, who is currently the Faculty of Arts & Science's vice-dean, research and infrastructure, was attending the University of Alberta at the time, and was transitioning from track and field into road and track (velodrome) cycling. A psychology class in the physical education program introduced him to the science of motor control, motor learning and visual cognition. It was in that class that Pratt realized, "This explains the difference between Gretzky and all the other players."
That insight sparked an interest in the cognitive systems of the brain, which eventually led to a PhD in psychology from Washington University in St. Louis. Ultimately, it led Pratt to the Department of Psychology in U of T's Faculty of Arts & Science where his research focuses on how the human perceptual visual and cognitive systems selectively gather information from the visual field and then process that information in order to make appropriate actions possible, such as eye or guided-limb movements.
Funding and infrastructure successes
After serving as chair of the psychology department and a short stint as an acting vice-provost, Pratt became vice dean in 2013, drawn to the position by his passion for inquiry and his understanding of what's needed to produce great research. And while his term doesn't end until June 2020, he has been in the office long enough that he can look back with satisfaction at a number of successes.
These include the establishment of a program to provide bridge funding from the dean's office for faculty unable to obtain their annual grants from the three government funding agencies. The program has now been running and in demand for five years.
He also established a Faculty of Arts & Science post-doctoral fellowship program. It began modestly in terms of funding and promotion in 2016, but was nonetheless in immediate demand. And every year since, the program's budget has been increased and now receives approximately 150 applications.
"I think the job of an academic administrator," says Pratt, "is to leave the place better than you found it. And when I look back over the past six years, I think I can look at these programs and others, and feel that's been accomplished."
He can also look back at the infrastructure half of his portfolio with satisfaction. "I did some infrastructure work while in psychology," he says, "and I'm a sucker for blueprints and schematics and all the detailed work that goes with it. 
"So, working with Cell & Systems Biology, Ecology & Evolutionary Biology and Human Biology –  together we rebuilt all the teaching labs in Ramsay Wright Laboratories which hadn't changed since the building was built. Physics has some new student and teaching spaces. We helped renovate a space for Slavic Studies, East Asian Studies in Robarts Library, Near & Middle Eastern Civilizations, and others. I and the previous vice dean also supported projects like the Department of Psychology's recently opened MRI facility.
"And we've been working very hard," Pratt says, "at getting large capital projects off the ground. These are difficult, long-term initiatives. But we now have a diverse range of projects at the point where we can jump on any government or advancement funding. I may not see a shovel in the ground before 2020, but I'm hoping to get at least one of the big projects to the point where we know for sure it's going to happen."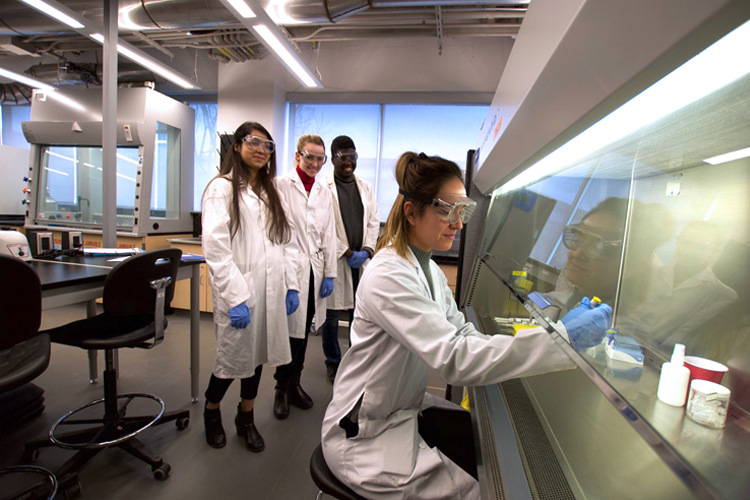 The Human Biology program's CRISPR lab course being conducted in Ramsay Wright Laboratories. Photo: Diana Tysko.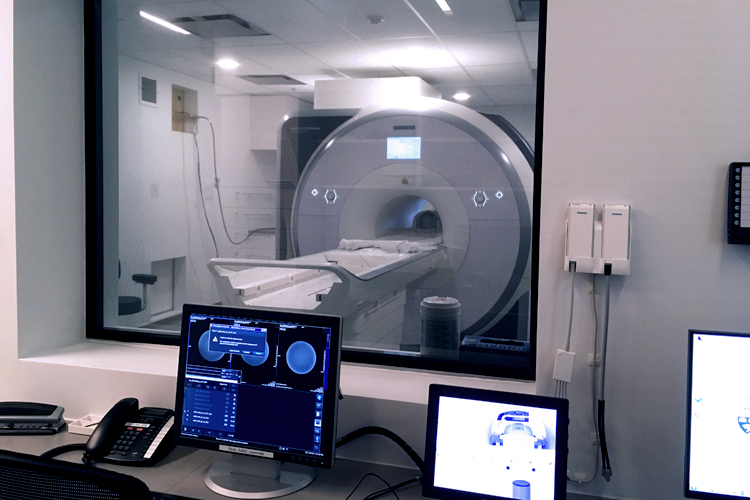 The MRI machine in the Department of Psychology's Centre for Biological Timing and Cognition in the Ramsay Wright Laboratories building in July 2016. Photo: Diana Tysko.
New Department of Ecology & Evolutionary Biology teaching labs in the Ramsay Wright Laboratories building. Photo courtesy: Office of Infrastructure Planning.
New Department of Ecology & Evolutionary Biology teaching labs in the Ramsay Wright Laboratories building. Photo courtesy: Office of Infrastructure Planning.
Recently renovated East Asian Studies student lounge. Photo courtesy: Department of East Asian Studies



A bright future for research at U of T
Pratt is optimistic about the state of research at U of T and where it's headed.
"The talent is here," he says, "and all the resources we can pool together from across the University will stand us in good stead. There's a commitment from the president on down to keep us the top research university in Canada and one of the best in the world.
"In the future, there will be more interdisciplinary research," says Pratt. "We're the largest Faculty of Arts & Science in Canada with people studying everything from medieval drama to theoretical astrophysics. And within that breadth, there's an enormous opportunity for this kind of work.
"And now the government's come through with more interdisciplinary grants. The first one was announced in December 2018 and there are more coming. So, we can leverage the breadth and depth of expertise within the Faculty, now and in the future."
When it comes to its research potential, Pratt as Vice Dean has helped ensure that the University – like Wayne Gretzky – isn't skating to where the puck was, but to where it will be.
Categories