As she prepares to begin a master's degree in women's studies on a full Clarendon scholarship to the University of Oxford, new Faculty of Arts & Science grad Georgia Lin is carrying the momentum from her impressive legacy at U of T.
Lin was recently recognized with a 2021 U of T Student Leadership Award, capping four years of achievements, accolades and impacts as of member of Victoria College, graduating on the dean's list with an honours bachelors of arts with high distinction.
She is a research assistant at the Factor-Inwentash Faculty of Social Work, working on a project examining the history of Japanese Canadians, and an intern at the Business/Higher Education Roundtable, an organization co-founded by U of T.
Lin is co-editor of New College's KNOTS journal of disability studies, was a Jackman Humanities Institute Undergraduate Fellow from 2020-2021, and is a former chair of the Victoria College student government's equity commission.
In 2019, she did a three-month internship at Victoria University of Wellington in New Zealand researching women's health and then received a Fulbright Canada Killam Fellow for an undergraduate spring semester exchange with American University in Washington, D.C. 
In her first year at U of T in 2017-18, she co-founded the Art at Intersections exhibit, celebrating the artistic accomplishments of women and trans artists of colour at U of T.
We recently spoke with Lin as she reflected on her time at U of T and what lies ahead.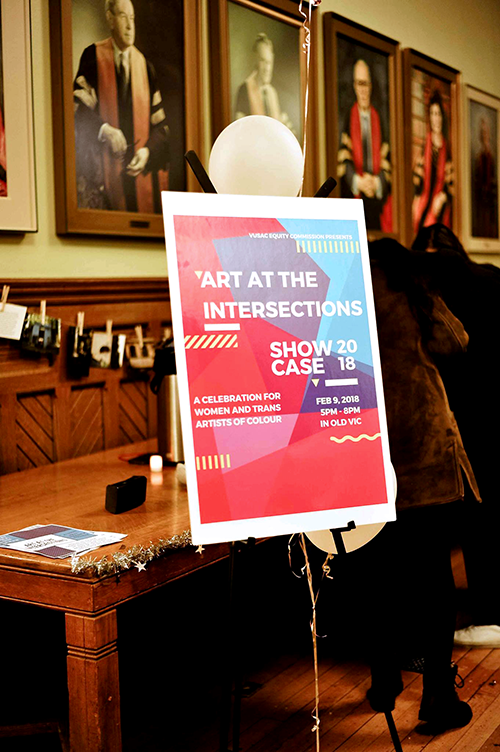 What are some of the most important issues for students, in your opinion?
Student mental health is critical. I have spoken openly about my mental health throughout my undergrad degree. I don't claim to be an expert on equity and diversity, nor do I claim to be an expert on mental health, but I believe I am in control of my own health. I think the benefits of writing about it and talking about it are endless. That's how you can really make a human connection, versus looking at stats or reports.
What are your plans for the future?
My master's thesis looks at the effect of legal versus preferred names for Taiwanese women. For example, my name is Georgia Lin, but my legal name is Yun Fei Lin. Names have such a huge impact on how we go about life and how we interact with others. I want to research the impacts for community members on mental health, cultural connections, family and society. My long-term goal is to earn my PhD and become a professor. I think my best role is to support students like me who come from a low-income household and are first generation immigrants to settler colonial countries, and mentor them in the best way possible, given all the resources that are available, but often not advertised, to marginalized communities.
How has your time at U of T influenced your path forward?
I think I really have maximized my time at U of T in the best way possible for my growth and the growth of my community. I look at the resources and opportunities provided to me to help guide how I can be a better ally to my fellow BIPOC community members and other communities and to represent and express the things I love about academia, but also to be cognizant work still needs to be done. My experiences at U of T have definitely contributed to finding the intersections of all my research interests.
What is your advice to students?
Reach out to the wealth of student services available. Professors and staff members are there to help, if you ask them. A lot of my time at U of T has really been shaped by my interactions with the wonderful faculty and staff who have supported me. These small departments at U of T really contribute to a larger ecosystem. I have been very fortunate to get a kind of a backstage look at that and I think I gained a much greater appreciation of how the University operates, and what it tries to do for its students.
---
Congratulations to U of T's Class of 2021! 
Celebrate Convocation 2021 with us and on social media by using the hashtag #UofTGrad21 and tagging @UofTArtSci in your posts. 
Categories