At this writing, Peru is a country in crisis. Since the arrest of former president Pedro Castillo in December, approximately 60 people have died and more than 600 have been injured in violent clashes between protesters, the military and police.
Recently, the government extended a state of emergency in the city of Callao, severely restricting the rights of its citizens. But in Callao, martial law is nothing new: several years ago, for example, the federal government imposed a six-month sentence on the city in a bid to stop rampant crime.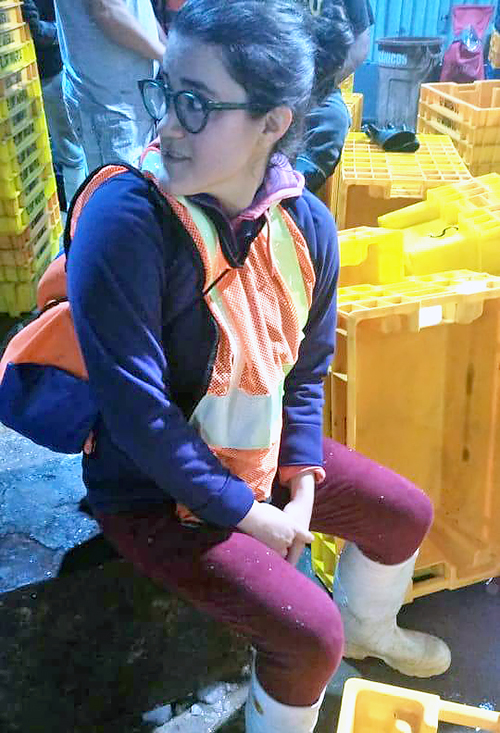 In Callao, the murder rate is twice as high as it is in the rest of the country. As Peru's major seaport and the location of its biggest airport, the city is rife with organized crime, political corruption and gang warfare centred on the cocaine trade.
And in tiny Puerto Nuevo ⁠— effectively a suburb, located on Callao's outskirts ⁠— life is especially difficult. One of Peru's oldest asentamientos humanos, or shanty towns, the community largely comprises Black and Indigenous migrants who have settled there seeking work in the fishing industry.
Andrea Román Alfaro grew up in one of Callao's more middle-class districts, but the PhD candidate in the Department of Sociology in the Faculty of Arts & Science has always been fascinated by the workings of violence in her hometown, and especially in Puerto Nuevo. "My interest in doing this research comes from the fact that I grew up hearing people say 'oh, Callao is so dangerous,'" she says. "So that is how I got interested in the topic — trying to understand how violence works there. How people understand it, how they respond to it, and how they survive it."
One day, Román Alfaro hopes to turn her dissertation on the subject into a book. For now, with help from the the School of Graduate Studies' Connaught PhDs for Public Impact Fellowship Program, she is both learning about life in Callao's most dangerous neighbourhoods and bringing hope to its youth through an innovative arts program.
Her ethnographic research covers the entire ecosystem of violence, from politicians and police on one end and marginalized citizens on the other. But she focuses particularly on two groups: women and young people.
"Women help us to understand that connection between what is happening in the home and what is happening outside," she says, "while young people tend to experience the most police violence, especially young men. They also get involved more in different forms of violence."
Román Alfaro was introduced to Puerto Nuevo years ago while helping her uncle, who worked for an environmental NGO, in a successful cleanup effort. At the time, uncovered trucks were trundling through the streets carrying minerals from mining sites. Lead dust spread through the air, poisoning local citizens. The situation was made even worse when people, lacking money for basic necessities, would jump aboard the trucks, steal bags of lead, and sell them from their homes.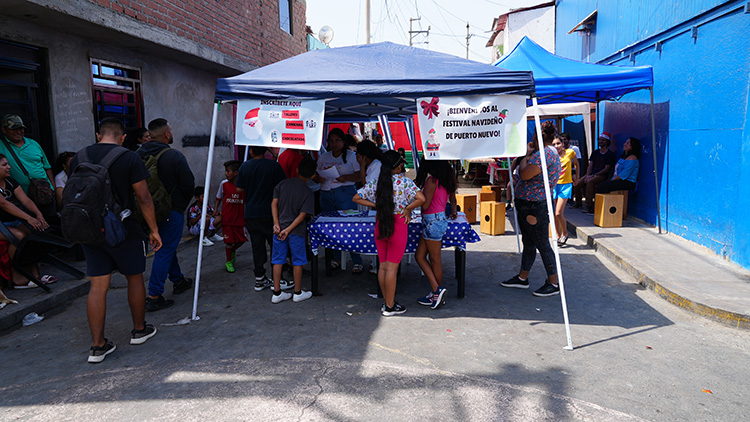 Puerto Nuevo is dangerous in many different ways — it was there that Román Alfaro saw someone shot and wounded before her eyes. And yet, she affirms that there is much more to the community than pain and violence.
"People there love bands and parties. They also experience joy and make the most out of their social situation," she says. And while her research involves many interviews with government workers, politicians, ex-prime ministers, police officers and academics, she also inserts herself into Puerto Nuevo's vigorous social life, conversing with locals in "kitchens, dining rooms, streets, at parties — everything that makes up everyday life for them."
Román Alfaro is an advocate of participatory action research, where scholars seek to improve an environment while learning about it. And whether part of her research or not, she has always been an activist, organizer and volunteer. At the height of the COVID-19 pandemic, for example, she co-founded The People's Pantry, which continues to provide homecooked meals and care packages to those struggling with food insecurity.
"I can't get involved with people and do nothing about their problems," Román Alfaro says. "My research can't just be knowledge for knowledge's sake, and that's especially true when you research violence. I can't exist in a world with this much suffering and not do anything."
In Puerto Nuevo she organized a Christmas party last year, where 350 children received gifts and 50 grocery baskets were delivered. She also organized workshops for kids in the community, centred around drumming, arts and crafts, boxing and rap. In addition, she's now working towards the opening of a youth-led community centre.
And her Connaught funding will enable her, this spring, to engage teachers who'll teach young people photography and videography, as well as helping them to construct a community archive project. A key part of Román Alfaro's work is getting youth in the community to help with managerial responsibilities and learn job skills.
As the city of Callao grapples with crises both old and new, Andrea Román Alfaro remains cautious about the possibilities for peaceful transformation: she knows it won't happen overnight. But seeing the youth of Puerto Nuevo engaging with art, history, community and holiday celebrations, she feels a sense of optimism.
 "In many ways, the vision of young people there is limited in terms of what they think they can do. So seeing them say: 'Wow, I did this!' makes me realize something good is happening. Hope is the last thing you lose, but hope is not enough. That's why I think it's so important to keep working."
Categories