Gwen Benaway is the winner of the 2019 Governor General's Literary Award in Poetry for her third collection of poetry, Holy Wild (Book*hug Press). The poems in this collection explore the intersection of Indigenous and transgender identities through autobiographical narratives.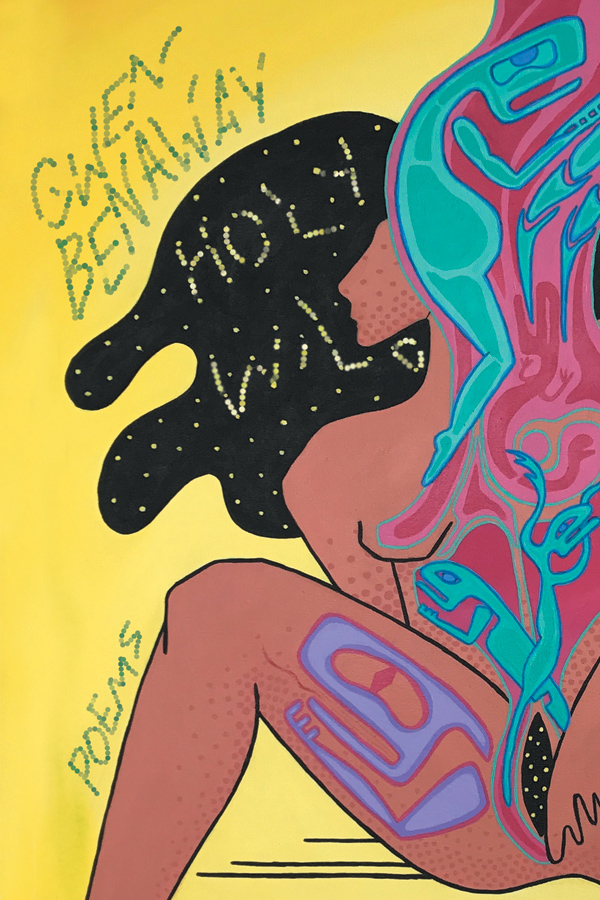 Benaway is an acclaimed poet and essayist, having won a National Magazine Award and been named a finalist for the Lambda Literary Award for Trans Poetry and the Ontario Trillium Book Award for Poetry.
A transgender woman of Anishinaabe and Métis descent, Benaway is a PhD candidate in the Women & Gender Studies Institute at the Faculty of Arts & Science, where she researches queerness, colonialism, storytelling, transgender history and Indigenous perspectives on gender and sexuality.
The award's peer assessment committee had high praise for Holy Wild, calling it a "burning, honest manifesto," and noting that Benaway's "confessional yet sometimes difficult poems about the Indigenous trans body are lyrical, rhythmic and fierce."
Benaway's fourth collection of poetry, day/break, and a book of essays, trans girl in love, are both forthcoming. Next year, she will hold a fellowship at the Transgender Archive at the University of Victoria — the largest trans archives in the world — to research a noted trans artist and thinker.
The Governor General's Literary Awards are among the most prestigious literary prizes in Canada and have been administered by the Canada Council for the Arts since 1957.
Categories