The University of Toronto recognized four Arts & Science faculty members today — Jill Carter, Rachel La Touche, Suzanne Wood and Kerry Taylor — with honours that celebrate their excellence in teaching.
Carter, La Touche and Wood are all recipients of the Early Career Teaching Award, which recognizes faculty members who are effective teachers and demonstrate an exceptional commitment to student learning, pedagogical engagement and teaching innovation.
Taylor was awarded a University of Toronto Teaching Fellowship, which allows members in the teaching stream to engage in a pedagogical project of direct benefit to students in a defined area of institutional priority. The fellowships provide the opportunity to undertake a two-year teaching and learning project, working closely with the Office of the Vice-Provost, Innovations in Undergraduate Education and the Centre for Teaching Support & Innovation (CTSI).
Transformation, healing, empowerment and community
Jill Carter
Assistant Professor, Centre for Drama, Theatre & Performance Studies
Transitional Year Program and the Centre for Indigenous Studies
Faculty of Arts & Science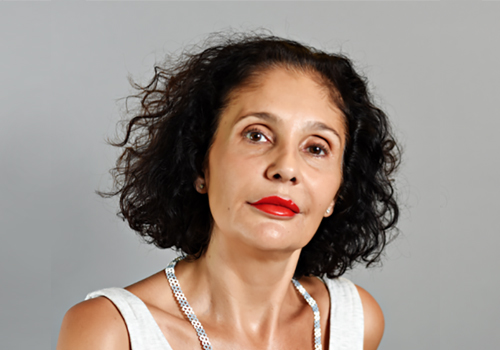 Jill Carter's research, teaching, activism and community engagement incorporate Indigenous storytelling, knowledge systems and pedagogical models into contemporary theatre performance.
Carter — an Anishinaabe-Ashkenazi researcher and theatre worker — aims to build unique teaching models that engage students as active co-creators in transforming the histories of oppression in Indigenous communities into empowering creative works.
"Indigenous students have long comprised the most underserved and underrepresented body of students in North America," says Carter. "I strive to devise program initiatives that specifically address their experiences."
Community engagement and collaboration within and outside of the academy are key to Carter's work, as in her leadership role in the Jackman Humanities Institute's Re-Membering Ourselves in Deep Time project and her work as a researcher and tour guide with First Story Toronto.
She emphasizes the value of collaborative learning and shared experiences, encouraging her students to use their talents and develop their skills while forging relationships outside the University.
Carter says the Early Career Teaching Award "heartens and humbles me," and will "reinvigorate my desire to infuse younger generations with respect, dedication and passion for the craft of making theatre."
Classroom challenges as research questions
Rachel La Touche
Assistant Professor, Teaching Stream, Department of Sociology
Faculty of Arts & Science
Rachel La Touche's research examines inequality, mental health, decolonization and teaching pedagogy in higher education.
"When I tackle classroom challenges as research questions, it requires me to consider a broad spectrum of factors in student learning — such as family life, employment and learning challenges," says La Touche, who is committed to improving access, inclusion and the overall learning environment in her classes.
In addition to her research, La Touche supervises and mentors undergraduate and graduate students and collaborates with partner institutions — and publishes — on teaching and learning pedagogy.  She also volunteers as a tutor for a non-profit afterschool program.
"Receiving this award makes me hungry for the next challenge," says La Touche. "I plan to turn my attention to developing teaching resources, assessment tools, and innovative and accessible course design for the unique needs of students and faculty in today's higher ed."
As for her fellow educators, La Touche encourages them to take risks in their teaching practices.
"Just like your students are learning, so are we," she says. "Whether your risks succeed or fail, learn from them. It not only pushes the boundaries of what's possible in a classroom, it also leads by example. We want our students to be less fearful of failure and we should do the same."
Engaging students in researching their own learning
Suzanne Wood
Assistant Professor, Teaching Stream, Department of Psychology
Faculty of Arts & Science
Suzanne Wood researches student learning and health from a neuroscientific and psychopharmacological perspective, such as in the use of study drugs and psychedelics as cognitive enhancers.
Wood regularly engages and empowers student researchers in her work, encouraging them to take leadership roles on projects. And in the classroom, she hones students' critical thinking skills with a variety of methods, including debates, critiquing original scientific literature and comparing popular writing about a scientific topic with a peer-reviewed research article.
Her approach to teaching is to "focus first on which skills you want your students to develop and the decisions about content and activities will fall into place after you've laid out those goals."
Wood's courses include a range of engaging content and activities, such as high-profile guest speakers, exposure to real biomedical specimens and on-the-ground career exploration activities outside the University.
Wood regularly reflects upon and assesses her pedagogical practices, developing methods to measure the impact of her teaching and presents her experiences and findings at conferences and in publications.
She also collaborated with colleagues to initiate a grassroots departmental teaching community of practice in the first year of her appointment, to share experiences and best practices with fellow educators.
"Receiving this award encourages me to keep challenging my students and myself to think in new ways," says Wood.
Bringing an Indigenous lens to criminology & sociolegal studies
Kerry Taylor
Assistant Professor, Teaching Stream, Centre for Criminology & Sociolegal Studies
Faculty of Arts & Science
Kerry Taylor uses sociolegal and holistic methods and theories to teach students in the areas of penology/abolition, bioethics, human rights, Indigenous/settler relations and legal pluralism, interpersonal violence, immigration, and youth justice. Taylor is also working with University of Toronto Ethics, Society & Law colleague Simone Weil Davis to create experiential co-learning opportunities for U of T students and incarcerated students within Ontario correctional facilities.
Taylor's fellowship will focus on the design of a fourth-year undergraduate course which expands upon her existing third-year offering, "Indigenous Peoples and Criminal Justice". It will be structured around enhanced experiential and community-led learning and land-based pedagogy, which will offer students the opportunity to challenge their own understandings of about law, settler colonialism, crime, justice and Indigenous ways of knowing and being.
Working in collaboration with Indigenous studies faculty, Taylor plans to develop relationships between Indigenous communities and U of T criminology and sociolegal studies students rooted in relevance, respect, reciprocity, and responsibility. She will engage storytelling methodologies to share how students translate their own ways of coming to know about who they are, and what their responsibilities are towards this land and its original peoples.
Categories