It was another year of impressive accolades for Barbara Sherwood Lollar.
The University Professor in the Faculty of Arts & Science's Department of Earth Sciences added the prestigious Gerhard Herzberg Canada Gold Medal for Science and Engineering to her collection, along with three other honours in 2019 alone.
Awarded by the Natural Sciences and Engineering Research Council of Canada (NSERC), the Herzberg Gold Medal — Canada's top science and engineering award — recognizes individuals who demonstrate "sustained excellence and influence in research for a body of work conducted in Canada that has substantially advanced the fields of natural sciences or engineering."
Last fall, the Department of Earth Sciences hosted a celebratory event at Massey College — where Sherwood Lollar is a senior fellow — to toast her incredible year and the numerous prestigious acknowledgements of her work and contributions to science.
As one of Canada's most renowned earth scientists, Sherwood Lollar is no stranger to noteworthy honours. Her career researching earth and environmental geoscience and isotope geochemistry has led to great acclaim in Canada and abroad.
Last year, Sherwood Lollar was named a fellow of the Royal Society — the U.K.'s national academy of sciences and the oldest continuously running and most prestigious scientific society in the world. She also received the C.C. Patterson Award from the American Geochemical Society — which recognizes "an innovative breakthrough of fundamental significance in environmental geochemistry" and was appointed co-director of the Canadian Institute for Advanced Research (CIFAR)'s new Earth 4D Subsurface Science and Exploration program.
Check out a few images from the celebratory event: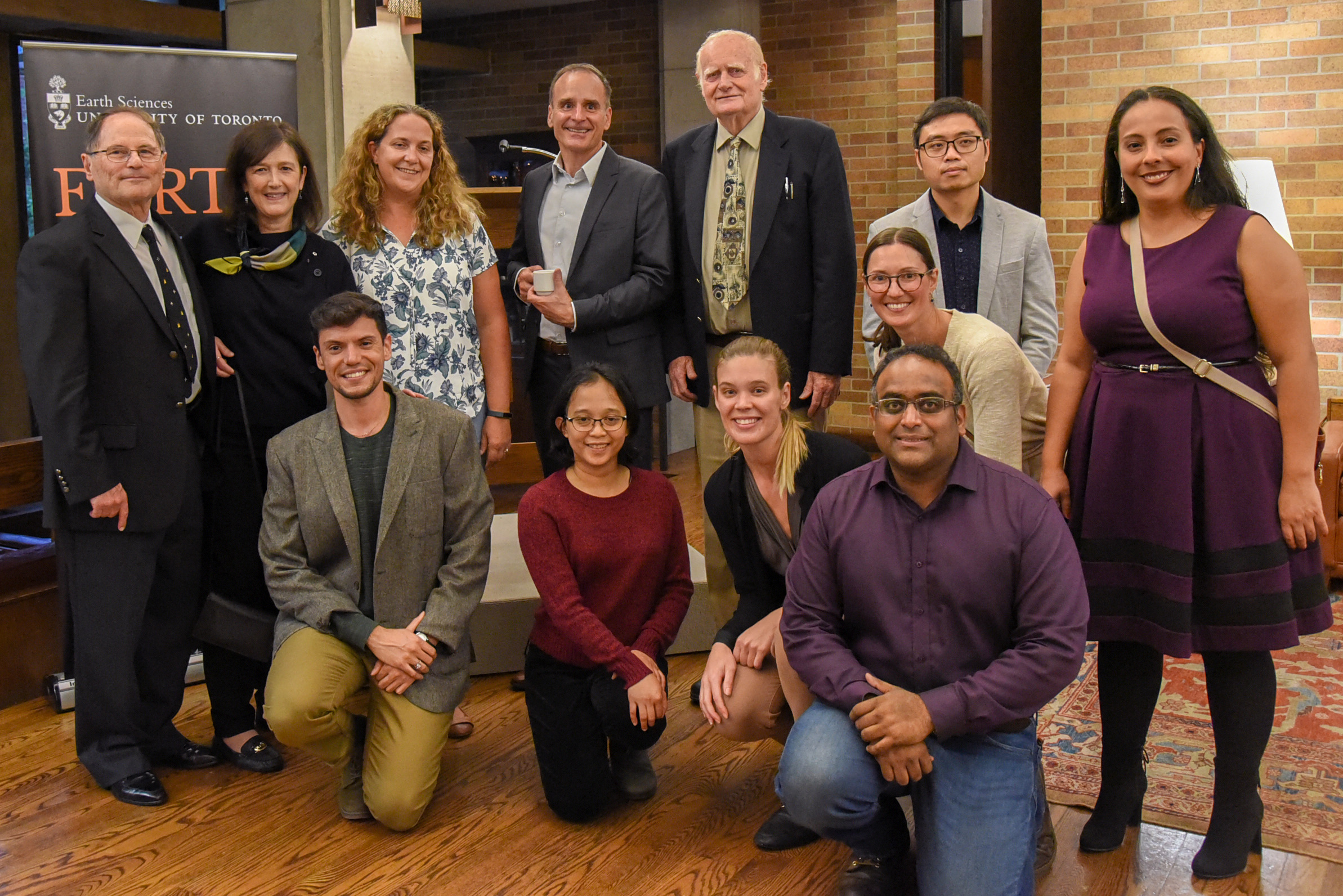 Categories