For more than two decades, Professor Tania Li was effectively embedded – 11 visits of between two and 12 weeks each – in a community on Sulawesi. The island is one of two research sites in Indonesia where she did groundbreaking ethnographic research on new rural economies that shows how the prevalent development model is failing to address endemic poverty.
While Li's research focus is Indonesia, an under-studied nation with the fourth-largest population in the world, her work has global significance, offering important lessons at a time when more than half of the world's population continues to live in rural areas and survives by farming. Typical development models aim to spur economic growth in such areas through investment, promoting efficiency and trusting in market forces to bring prosperity to all. The reality, as Li's work reveals, can be starkly different.
The rapport built with community members over a sustained period, helped Li get a unique, close-up view of what actually happens during and after the transition from communal subsistence farming to a privatized market-oriented agriculture model.
On Sulawesi, Indigenous highland farmers initiated the transformation themselves. Periodic drought made food production on their subsistence farms unreliable. Wanting cash buy clothing, send their children to school and improve their homes, the farmers decided to privatize their common land and abandon food production in favour of a full commitment to cacao, a high-growth export crop.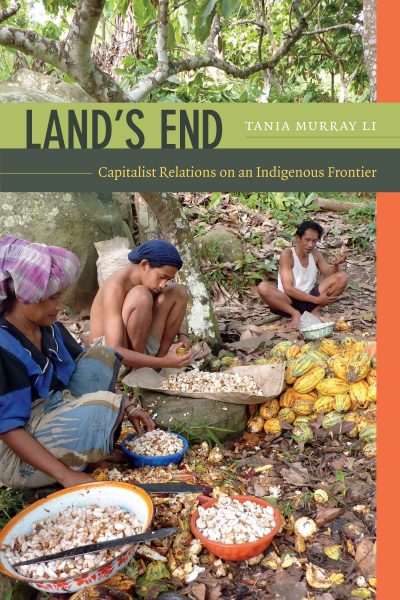 As a result of their cacao ventures, however, only some highlanders prospered and achieved their goals. Many were unable to generate enough funds to buy essentials such as fertilizers, and lost their land. With no other work available, many became worse off than they were before the transition.
The island of Kalimantan provided a different context in which economic transformation was imposed from outside. The government of Indonesia had formulated an agricultural policy to double palm oil production by 2020 and to meet this goal, granted licenses to corporate plantations for huge parcels of land at low cost and supplied them with necessary infrastructure. Corporations and government officials promoted the plantations on the grounds that they bring prosperity.
In reality, palm plantations take up massive areas of land and generate few jobs, leaving displaced ex-farmers without alternative employment. Indigenous farmers who lost access to land when the plantations arrived, were marginalized politically as they lost control over their customary territories. If they tried to grow palm on their own farms, they had to do so without the government subsidies and support extended to large corporations: a huge uneven playing field.
Li's thorough documentation of the social and cultural outcomes generated by these two rural transformations challenges the narrative promoted by development agencies that link high-growth to poverty reduction.
"Leaving development to the market is not enough," she says. "To use the opportunity of high-growth to secure poverty reduction that is broadly based and that enables small-scale farmers to retain their autonomy and bargaining power requires specific interventions."
Policy makers and advocacy organizations in several continents have begun to engage with Li's findings, most recently in China where a half a billion rural inhabitants could be unevenly impacted by the government's current growth-oriented rural development model. She has spoken before European parliament, the World Bank in Jakarta and Washington, and offered training sessions with NGOs and policy-makers. Clearly, her research is already having an impact.
Li is a fellow of the Royal Society of Canada and Canada research chair in the Culture and Political Economy of Asia. The research was funded by the Social Sciences and Humanities Research Council, and Li was recently among the finalists for the Social Sciences and Humanities Research Council's Insight Award.
Categories