The Economics First-Year Learning Community (FLC, pronounced "flick") will provide you with the opportunity to build meaningful relationships with Economics instructors, upper-year students, alumni and other first-year students. It will also support your transition to U of T and help you learn different skills to succeed in your academic journey.
Apply to the Economics FLC
FLC applications are currently closed for the 2023-24 academic year. You can join a waitlist for the program by completing the following application form. Please note: You will only be contacted if a spot becomes available.
Eligibility
First-year students in the Faculty of Arts & Science who have been admitted to the Social Sciences admission category or the Physical and Mathematical Sciences admission category on the St. George campus
Students living off campus are encouraged to apply to the Economics FLC
FLC Course Overview
By joining a FLC, you will have the opportunity to connect with a small group of students in regular FLC sessions and core first-year courses. Students in the Economics FLC will meet at a welcome session during the first week of classes and then every other week starting September 18, 2023.
In addition to your FLC sessions, you will be automatically enrolled into two of the same first-year courses (and accompanying tutorials) as the other students in your FLC. These courses include:
ECO101H1-F: Principles of Microeconomics
ECO102H1-S: Principles of Macroeconomics
During course enrolment, you will have the option to choose additional courses to complete your first-year course schedule. The courses you are pre-enrolled in with your FLC are the core courses that all your FLC peers will be enrolled in. However, if you have a conflict between these core courses and any new courses that you will be adding to your schedule, you have the option to change your course section. Visit the New Student Guide for more information about course selection and enrolment.
| Course Name | Course Code | Section | Day of Week | Time |
| --- | --- | --- | --- | --- |
| Economics FLC | ECO099Y1Y | Lecture 0101 | Friday | 11:30 am – 1 pm |
| Principles of Microeconomics | ECO101H1-F | Lecture 0201 | Tuesday | 11 am – 1 pm |
| Principles of Microeconomics | ECO101H1-F | Tutorial 0202 | Tuesday | 2 pm – 3 pm |
| Course Name | Course Code | Section | Day of Week | Time |
| --- | --- | --- | --- | --- |
| Economics FLC | ECO099Y1Y | Lecture 0101 | Friday | 11:30 am – 1 pm |
| Principles of Macroeconomics | ECO102H1-S | Lecture 0201 | Monday, Wednesday | 11 am – 12 pm |
| Principles of Macroeconomics | ECO102H1-S | Tutorial 0301 | Tuesday | 11 am – 12 pm |
Your FLC Student Team
Sukh (she/her), Peer Mentor
Year: Two
Program: Rotman Commerce, Astrophysics
College: Trinity College
Hometown: Markham, Ontario
Studies: I am in Rotman Commerce, aspiring to specialize in Finance & Economics with a focus in Data Science, in addition to completing a minor in Astrophysics. I volunteer and teach kids the Punjabi language, in addition to being on the U of T Bhangra Dance Team and working part-time at Done Deal Realty.
Why peer mentorship? I am interested in being a peer mentor because of my passion for both learning and teaching! I know exactly what first-year students are going through — it can be a big transition. I want to be there for you to help assist you in your wonderful journey through university.
Advice to first-year students: Always bet on yourself. Always put yourself first. Always be true and honest to yourselves. And remember, it is your first year, so don't worry too much and be happy.
Your FLC Faculty & Staff Team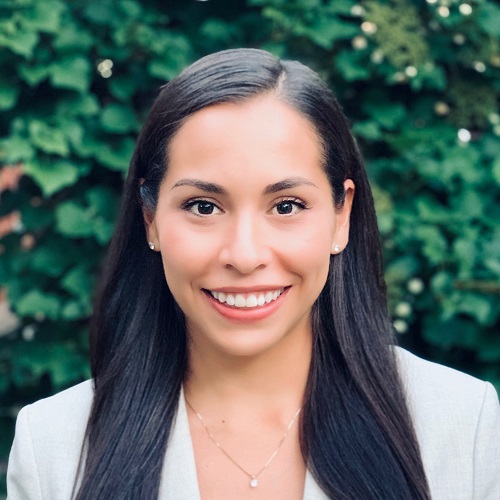 Karen Ugarte Bravo (she/her), Assistant Professor, Teaching Stream
About me: I teach courses in my two favourite fields of economics: econometrics (ECO220Y) and health economics (ECO369). Other research interests of mine include topics in labour economics, economic development and program/policy evaluation.
Why FLCs? To be an enthusiastic and approachable resource for students and help them get the most out of their university education.
Top tip for incoming students: Don't be afraid to ask for help. The transition from high school to university is a challenging one and there are many resources available to help students navigate this transition. Ask for help and use the resources that will help you succeed.
Sally Wong (she/her), Undergraduate Administrator, Department of Economics
About me: One of my main responsibilities is to guide, advise and support undergraduate students through their journey in an economics course or program. My academic background has varied between geography, human resources and education. When I was younger, I couldn't decide what I liked, so I took a bit of everything that interested me. As for hobbies, I enjoy cooking (but I might enjoy eating a bit more!)
Why FLCs? I decided to serve as a staff advisor because I can advise and support our first-year students. Additionally, I provide guidance to student mentors who, in turn, influence, shape and enhance the overall student experience.
Top tip for incoming students: I would encourage first-year students to seek help when needed. Students should reach out to academic advisors, professors, teaching assistants or your College Registrar's Office for clarification or support when needed.