He's slinging suds for a living and soaking up every moment of it.
Paul Speed, co-founder and CEO of Kyoto Brewing Company, says he never would have cultivated a deep love for the Japanese language and culture — or made Japan his home — if it weren't for the people and opportunities at Arts & Science.
"By graduation, I already knew I wanted to live and work in Japan," says Speed, who earned his honours bachelor of arts in 2004 as a member of University College.
The son of a mining engineer, a teenaged Speed travelled with his father to China, South Korea and Japan. He marveled at the sights and sounds of these ancient lands, but most of all, Speed wanted to learn the languages — specifically Japanese.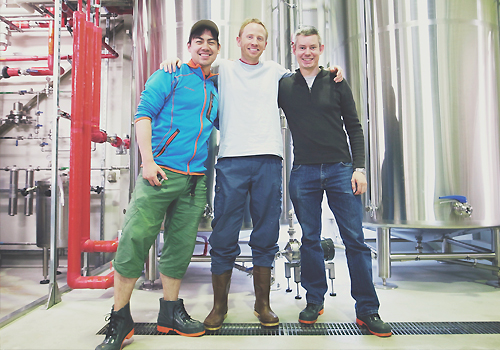 He pursued that passion at U of T, where he minored in East Asian studies.
"It can be intimidating trying to absorb a new language without any background, but Ikuko Kumoro-Lee, an associate professor, teaching stream in the Department of East Asian Studies, made it easy for us to learn," says Speed, who took additional courses on Japanese history and culture. He also participated in a homestay opportunity with a family from Hokkaido, Japan.
Days after graduation, Speed caught a flight to Tokyo. He worked in education and finance — all while earning a further degree in management — before fate illuminated his true calling at a barbecue in Japan with a close friend in 2009."
There, Kyoto Brewing Company's future co-founder, Chris Hainge, handed Speed a bottle of beer he had brewed in his apartment. Speed was instantly charmed by its full flavour, defined by citrus, pine and malt.
That beer, combined with the MBA experience in 2012, is what led to the decision to take Hainge's beer out of the apartment and into the bars. With Hainge as master brewer, Speed handling finances and co-founder Benjamin Falck working sales, the trio founded Kyoto Brewing Company (KBC), and Speed and Falck migrated to Kyoto.
"The city holds a special place in everyone's heart," says Speed. "It's one of the few places that wasn't destroyed during the Second World War. Go to Kyoto if you want to see what Japan truly looked like long ago."
Speed and his co-founders started selling beer in 2015 and made 100 per cent of it available for purchase online. In the early days of marketing for the company, Speed says he relied on persuasive writing skills he honed at U of T. He created a Facebook account for the company and provided a constant stream of updates on the progress of KBC as it progressed from scrawling on a napkin to reality. When they made their first batch available online, it sold out in a few minutes.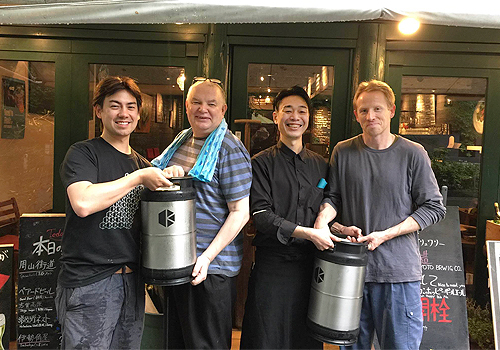 "Studying the humanities at Arts & Science trained me to be a strong writer and construct proper narratives," says Speed. "When we started the company, there were only 227 breweries in Japan. Today, that number has more than tripled, making it so important to stand out from competitors with a powerful story that's perfectly packaged and communicated to prospective buyers."
While at U of T, Speed reveled in campus life and thrived off connections through the University College Dragon Boat Club and as president of the East Asian Studies Students' Union.
"Meeting so many people from diverse backgrounds was one of my favourite parts about studying at the University of Toronto," he says.
After weathering pandemic-related hiccups in production and distribution, Speed says Kyoto Brewing Company is coming off its strongest year yet, having sold 220,000 litres across a menu of 60 beers.
Speed says it's still surreal to see someone tipping a glass filled with the brew his team toiled over for years and being enjoyed by people in his adopted home country, in the city where he chose to raise his family.
"We're fiercely prideful that we brew right here in Kyoto. There's just nothing that makes you happier than seeing someone drinking your beer in your own town."
Categories