As part of U of T's Calls to Action in response to Canada's Truth and Reconciliation Commission, the Office of the Vice-President & Provost has appointed two faculty members to special advisory roles on Indigenous issues.
Susan Hill, the director of the Centre for Indigenous Studies, will be U of T's new academic adviser on Indigenous curriculum and education, while Suzanne Stewart, the director of the Waakebiness-Bryce Institute for Indigenous Health at the Dalla Lana School of Public Health, will be the academic adviser on Indigenous research.
"I am looking forward to working closely with Susan Hill and Suzanne Stewart to further the university's commitment to U of T's Calls to Action," says Cheryl Regehr, U of T's vice-president and provost.
"Their expertise will be invaluable in ensuring the university is moving forward on the most respectful path towards truth and reconciliation."
Hill, an associate professor in the Department of History, will advise Regehr on how to improve Indigenous teaching and learning at the university, and will also oversee development of a resource bank to centralize existing Indigenous teaching materials.
In her two years at U of T, Hill says she's observed a growing number of faculty who want to expand their curricula and incorporate Indigenous perspectives in their courses.
"What I'm seeing is a really large interest from many different faculty in all kinds of fields of study who want to expand their own knowledge so that they can expand the knowledge of their students," says Hill, who is Haudenosaunee, a member the Wolf Clan, Mohawk Nation and resident of Ohsweken, Grand River Territory.  
"They are looking to find creative, practical and realistic ways to respectfully integrate knowledge around Indigenous Peoples into what they teach in their classes."
She adds, however, that many faculty also realize that Indigenous knowledge is a blind spot in their own education and understanding. "That's the biggest hurdle," she says, "knowing what you don't know. I've seen a lot of people here at U of T who are recognizing this and looking for advice."
Stewart, an associate professor in Dalla Lana's division of social and behavioural health sciences, agrees with Hill's take on the challenges facing U of T faculty and says she intends to use her new role to help bridge those gaps.
"One of my major goals is to create mechanisms and support to allow relationships and connections to grow within the tri-campus Indigenous communities and to Indigenous groups outside of the university," says Stewart, a member of the Yellowknife Dene First Nation.
"I want to support other academics to take this on, and increase the number of Indigenous Peoples working in academic and leadership positions at U of T."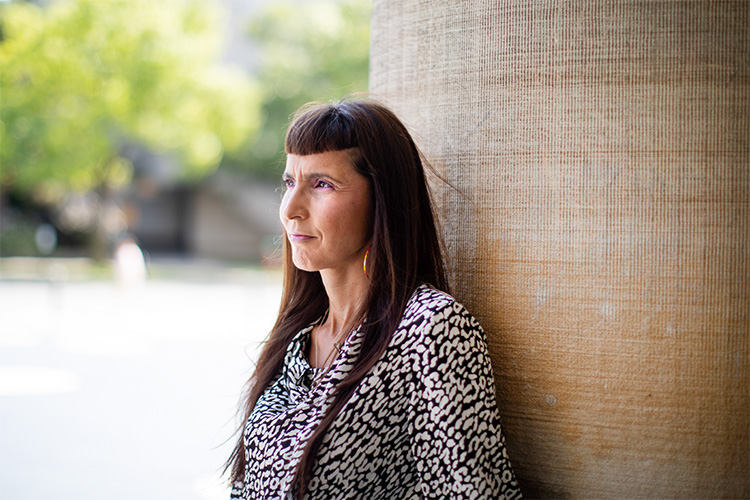 For Stewart, advising the vice-president and provost on research ethics means working on policies to remediate harms perpetrated against Indigenous people through academic research.
"These are well known ethical issues that have to do with consent, ownership, control and possession. If these issues aren't addressed, the data and results can be used — and they have been used and continue to be used — to harm people rather than help them," Stewart says.
"One of the tensions is around this practice or concept of academic freedom, which creates an uncertain environment for research to happen that may or may not be harming people. That's where policies and programs aimed at looking at some of these ethical issues can start to address some of these concerns."
Both Hill and Stewart say a deeper understanding of Canadian and Indigenous history will help create a path to move forward.
In the case of research ethics, Stewart says it's critical for researchers to be aware of Canada's history of colonization and how it has shaped today's society, including the benefits and privileges it has given to all non-Indigenous Canadians.
With regards to academic curriculum development, Hill believes educating students on how to understand historical texts in their appropriate contexts is key to ensuring Indigenous perspectives are considered.
Both Hill and Stewart will work with the Office of Indigenous Initiatives to make U of T's Calls to Action on reconciliation more concrete, building on work already done by the U of T community.
"I see a commitment from the vice-president and provost that I appreciate and respect, and I'm excited for the opportunity to work with her and Suzanne Stewart," Hill says.
Stewart echoed the sentiment.
"I feel very happy to be a part of this," she says. "I really want to see U of T succeed. It has so many strengths and there's a lot of good people here.
"Paying more attention to Indigeneity is important and it's happening here, so I'm excited to support this move forward and to work with everyone who's already doing this work."
Categories