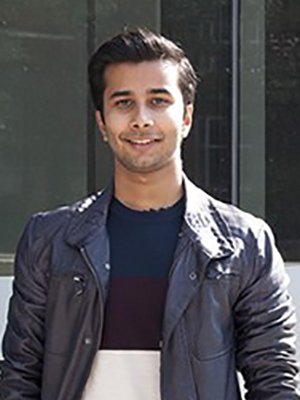 Year of Study: Fourth
Home Town: New Delhi, India
Programs of Study: Rotman Commerce, Specialist in Finance and Economics
College: Woodsworth College
Why did you choose U of T?
The campus is right in the heart of downtown Toronto, and its proximity to the financial district opens a lot of off-campus work opportunities. At the same time the University offers unparalleled world-class academics with a global perspective.
What advice would you give to first year students?
The advice I would give to first year students is what I got from my father and which steered me throughout my university years is – "watch the WATCH", and here it means Words, Actions, Time, Character and Heart. If you watch these 5 things in life you are sure to reach your goal.
What has been your favourite course so far?
RSM251 - Marketing Management has been my favorite course at U of T, I took it in my third year. This course consisted of a lot of real-life business examples and strategy problems/challenges that the management of a company faces. The constant interaction between students and the professor was very encouraging and productive.
What unique learning opportunities have you participated in?
I was a part of the First Year Learning Community at U of T, which was not only a great learning experience but also a platform for me to interact with so many students, who were going through the same phase of transition as myself. It helped me build everlasting friendships with people from around the globe!!
Where is the best place for coffee/dessert on campus?
L'espresso Bar Mercurio. (Under the Woodsworth Residence)