Congratulations to you, our newest alumni!
You have worked so hard over the course of your degree — and most recently during this pandemic — and we're thrilled to welcome you into our alumni family. Today, more than 5014 undergraduates and 514 graduate students are joining U of T's remarkable and global alumni network, an enthusiastic and proud group ready to support you, guide you and mentor you.  
This group features a Canadian Governor General, Nobel Peace Prize recipients, renowned filmmakers — including David Cronenberg, Atom Egoyan, Norman Jewison, Shelley Saywell, Dawn Wilkinson, Betty Xie — and Juno Award winners Sophie Milman and the Strumbellas's Dave Ritter. And don't forget our literary luminaries Margaret Atwood, Joy Fielding, Stephen Leacock, Rohinton Mistry, Farley Mowat, Michael Ondaatje, Souvankham Thammavongsa and Ian Williams. 
Our alumni are working to improve life during COVID, including Derrick Rossi, Zain Manji and others. Alumna Cindy Yelle is leading the Canadian Olympic Foundation, while alumna Emilia King is helping create a better future for independent creators. Their collective accomplishments are impressive! 
As you begin the next chapter in your life, we encourage you to stay in touch with Arts & Science and leverage your alumni benefits and connections — they'll take you far. Welcome!
From the A&S community to our newest alumni
The A&S community couldn't resist celebrating with the Class of 2021. From a simple congratulations to words of advice for new grads — plus some favourite university memories — the A&S family offered these warm and welcoming video messages to this year's graduates.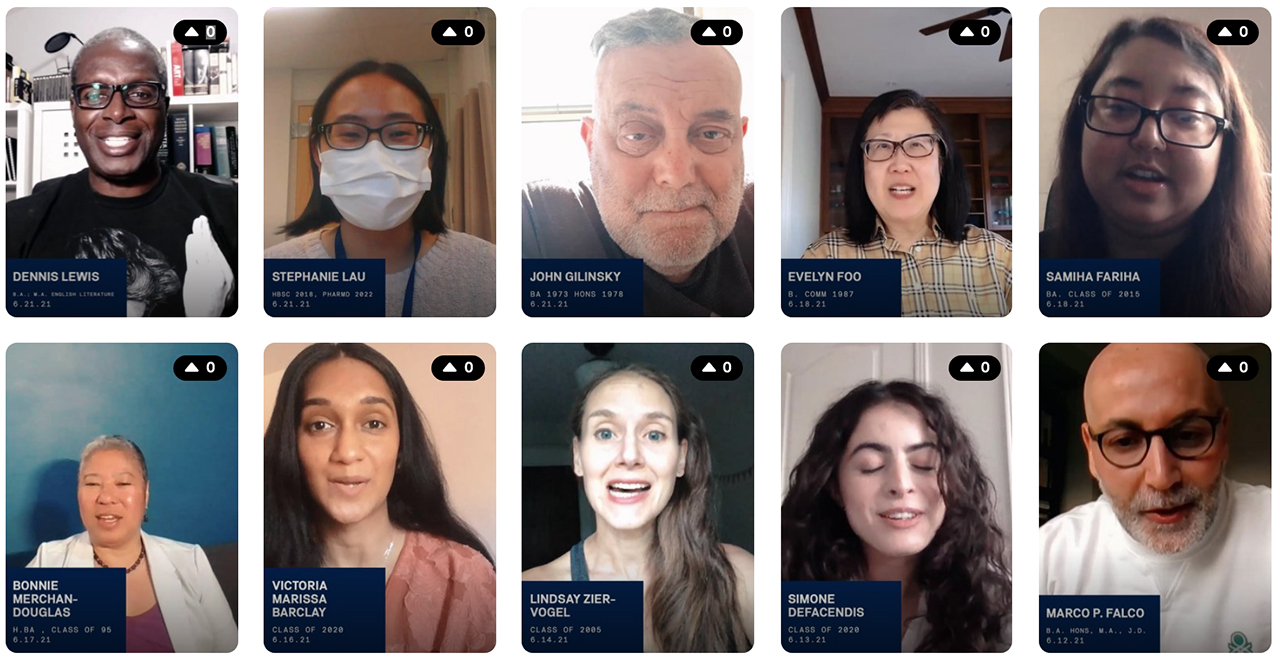 Celebrating our graduates!
Just because U of T's Virtual Convocation 2021 wasn't in person doesn't mean there was nothing to celebrate!
The outstanding Class of 2021 shared selfies, heard cheers from friends and family — and celebrated their fellow students, too. They Tweeted, IG'd, Facebooked and posted their way through a convocation to remember.
Here are highlights of our convocation coverage: see the celebratory posts by the Class of 2021, browse through the social media highlights and read about where our graduates are headed next.
We cheered on our superstar students
In the weeks leading up to Convocation 2021, we spoke to a range our A&S graduands about why they chose U of T, their adventures while they were here and what's next for them. We're sure their stories will inspire you — just as they inspired us!
Think you know A&S trivia?
Take a walk down memory lane with us on Instagram and Twitter.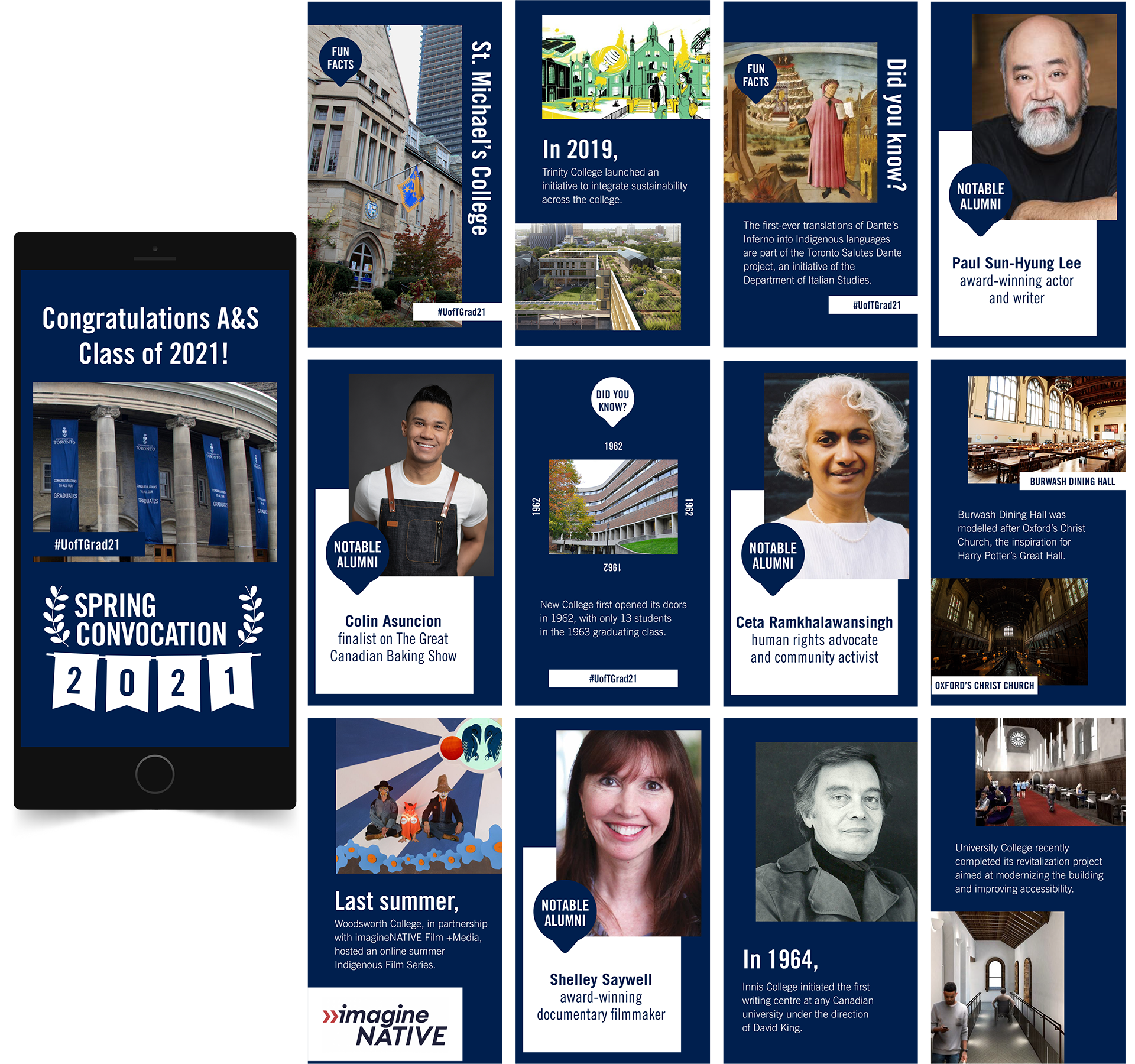 We've got your back(ground)!
Celebrate Convocation in style with our collection of zoom background.